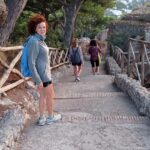 Gabriella & Friends Italia
24/09/2021 - Villa Carolina è un posto fantastico! Ti immergi in una atmosfera caprese davvero unica e magica. L accoglienza di Ambra e Nicolina è davvero speciale, ti senti a casa coccolata e rilassata. I comfort sono molteplici, le stanze sono curate e spaziose con un arredo curato che ha mantenuto dei pezzi meravigliosi e dei pavimenti antichi dai colori unici e vivaci. Non solo! La colazione di Nicolina è squisita con le sue torte capresi al limone ed al cioccolato ed Ambra che ama la sua isola dell infanzia suggerisce passeggiate e percorsi alternativi dove puoi scoprire la bellezza di una Capri poco conosciuta ricca di tradizioni e panorami mozzafiato. Insomma questo week end trascorso è stato indimenticabile e sono ancora estasiata dal ricordo dei profumi dei pini, dal canto delle cicale e dalla brezza leggera settembrina.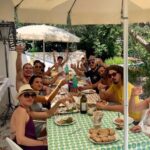 Alex & Friends
25/08/2021 - To have lived Villa Carolina with all our best friends it was simply memorable! Villa Carolina has the most spectacularly view and the whole atmosphere is truly Authentic. It was our home away from home. Everything about Villa Carolina , from the beautiful rooms, to the awesome service, to the gorgeous pool, was just idyllic.A big hug to Nicolina who took care of us everyday of our stay. Can't wait to be back next year! :-)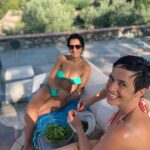 Ilaria & Family Italia
19/08/2020 - Villa Carolina è un posto incantevole. Talmente affascinante che, nel corso della settimana di soggiorno, abbiamo progressivamente ridotto le uscite previste per trascorrere più tempo in Villa :). Il panorama da solo vale la vacanza, la casa racconta in ogni dettaglio l'amore dei proprietari per la Villa. Grazie Nicolina per la tua cura ed accoglienza, ci mancherai! Speriamo di potere tornare presto!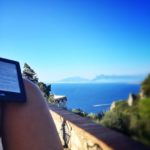 Luigi Italia
29/06/2020 - Ottima struttura che permette di coniugare la posizione centrale ad un posto tranquillo e da cui è possibile godere di un panorama mozzafiato sul golfo di napoli dalla piscina. La struttura è davvero molto carina e pulita e la governante Nicolina si è subito mostrata estremamente gentile e disponibile. Ma le attenzioni verso i clienti iniziano prima dell'arrivo in villa degli stessi, con i messaggi tramite whatsapp della proprietaria volti a semplificare l'arrivo a destinazione. Particolarmente apprezzata è stata la consegna bagagli (offerta dalla struttura) che ci ha permesso di raggiungere la villa passeggiando tra i vicoli del centro di capri senza le valigie a seguito. In conclusione, Villa Carolina coniuga il posto davvero magnifico con la gentilezza della governante Nicolina e dei Proprietari della Villa.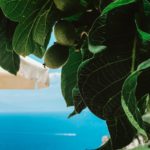 Nadia e Giovanni Italia
21/06/2020 - Villa Carolina è una struttura incantevole immersa nel verde con una vista mozzafiato verso il Golfo di Napoli, in una zona tranquillissima per chi ama rilassarsi nella natura. E' tenuta perfettamente con personale gentilissimo. Rispettano perfettamente tutte le regolamentazioni anti covid. Soggiorno breve ma intenso!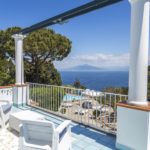 Sahar, Chamelì UK
03/10/2019 - To our Capri "family"! Thank you for making us feel at home. We have loved every minute of our stay with you. Thank you for the lovely breakfast and superb cakes that you gave baked. Villa Carolina it is truly beautiful with its breathtaking views. We came to capri with high expectations and you truly delivered. Thank you!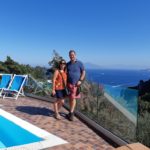 Pedro, Maria Portugal
22/09/2019 - Do que gostei? Em primeiro lugar do acolhimento e simpatia tanto de Nicolina, como de Ambra! Depois a localização, que tendo que fazer cerca de 1 km a pé para chegar a Villa, saíamos da confusão de Capri e tinha uma vista fabulosa. O pequeno almoço cumpria perfeitamente. Acima de tudo fizeram-nos sentir em Casa. Parabéns!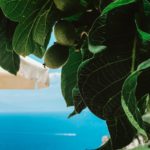 Joyce USA
05/09/2019 - Ambra, Nicolina, Andrea, thank you so much! Such a real slide of heaven on earth! We all have had a wonderful time here at Villa Carolina!Peaceful, happy, so well looked after! We hope to see you again next season!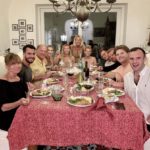 Gordon big family USA
27/07/2019 - Grazie Ambra, Andrea e Nicolina. We can't express enough how wonderful our time at Villa Carolina has been. But more than the beauty of the house is how wonderful all of you are. Nicolina is such a special person and does an amazing job (and very patient with the ragazzi). No words can say Thank You enough for the most amazing time we spent here at Villa Carolina. Big hugs, lots of love and good health to you all!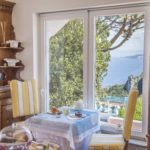 Mary USA
06/07/2019 - Nicolina was wonderful! Love the coffe in the morning! My leg are in much better shape when we arrived :) Loved, loved, loved Villa Carolina pool! We will never forget the view. PS Ping, pong was a plus! We are getting one for our home :) We will come back again!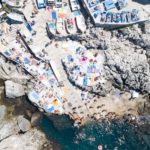 Hilda USA
29/06/2019 - Venir de vacaciones con amigos y hijos es una benedicion. Haber tenido la suerte de quedarnos en Villa Carolina una casa tan hermosa, atendidos por Nicolina multiplico esa benediction! Capri nos conquistò a todos con la comida, paisajes, shopping, olores, colores y su gente bella. Villa Carolina siempre quedarà en nuestros recuerdos y nos vemos en la speranza de regresar algun dia.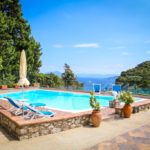 Asif, Hessa, Rayyan, Fathama Sri Lanka
25/04/2019 - Dear Nicolina, our stay in your beautiful home was nothing less to magical. We are so grateful for the warm hospitality that was shown during our stay. We will come back for sure to Villa Carolina! Lots of love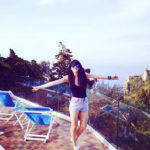 Corinne UK
23/04/2019 - Villa Carolina is one of the MOST EXTRAORDINARY places you can choose for a PERFECT stay! I choose to stay at the Villa for a anniversary surprise for my husband and WE FALL IN LOVE with this place , you can practically feel your blood pressure drop the moment you arrive. Stunning Villa , breathtaking views , that you need to see to believe!! There is a wellness corner that we love it! We've been so spoiled from the moment we arrived , we've been welcome by Andre and Nicolina , so warm persons!! They will make you feel like home! Give us so many tips for visiting the Island. The room had been prepared so wonderful for us, champagne, roses .. when you step in the room the cleanliness is spotless and the smell is so nicee!! The decor is unique and so stylish- we love it! The bed had been so comfy!! The breakfast - be prepared to have the most amazing view you can wish to have to enjoy the breakfast! Love the coffee!! The views- from the terrace are hard to describe in words , simple breathtaking!! So peaceful and so amazing to enjoy the time at the swimming pool - is a dream place!!! Ambra she make everything so wonderful and smoothly for us, making sure that we have a great experience at the Villa. We definitely recommend the place - is a EXTRAORDINARY!! Great great value for money!! You can easily rich the Center of Capri in less than 15 minutes walk, close to shops, restaurants.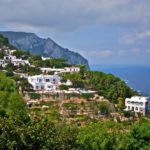 Takao, Kao, Rumiko, Yuri Japan
18/04/2019 - We, three generations, enjoyed relaxed 3 days here with this lovely place, warm welcoming hosts. Grazie! We will always preserve a wonderful memory of Villa Carolina!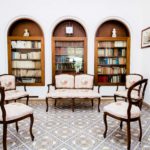 Barida and Erin UK
25/10/2018 - Dear Andrea, Ambra e Nicolina, thank you so much for the most magical holiday. Nicolina treated us like a mother and made the Villa feel like a home away from Home. The views were breathtaking, the hospitality was just class, and there is no other place we'd ever stay when in Capri again. This is not a goodbye But a "See you later". Lots of love. We will miss Villa Carolina!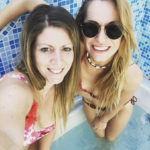 Simona Italia
24/08/2018 - Posto incantevole, vista mozzafiato e un'accoglienza impareggiabile che mi hanno fatto sentire a casa sin dal primo momento. Ambra e Nicolina poi sono davvero eccezionali.Villa Carolina? Consigliatissima!!! 10 e lode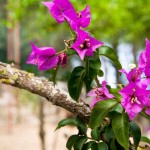 Silvio, Antonella, Solemi, Christian, Giampietro, Gladys Italia
18/08/2018 - Oggi festeggiamo 40 anni di matrimonio con gioia assieme ai nostri figli e al meraviglioso nipotino Ettore...una vacanza indimenticabile con amici molto importanti...tutti assieme lasciamo un pezzetto di cuore a CAPRI! Voglio dire a presto a questo luogo davvero magico. Grazie!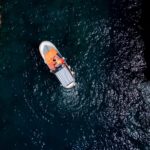 Jean Louis France
20/07/2018 - C'est come cela que l'on aime Capri c'est comme cela que l'on aime l'Italie. Voilà que dans le cœur de revenir. A bientôt. Avec nos amitiés françaises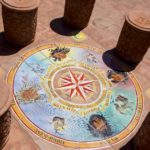 Bruna and Paulo Brasil
20/07/2018 - The best place in Capri! Andrea and Nicolina thank you for the attention. Kisses from Brasil, we hope to return soon to Villa Carolina!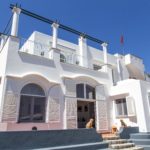 C+S Ireland
15/05/2018 - Thank you so much for making our stay so special. Your hospitality, advices and willingness to always help made our visit to Capri even extra special! We will miss Villa Carolina and all of you and would have no hesitation in coming back to see you again. ove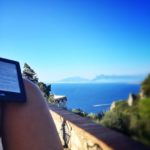 Emanuelle Francia
07/04/2017 - Merveilleux moment dans ce paradis de doucher de vivre Nicolina accueille divinement bien et chante des belles chansons italiennes. Villa Carolina nous t'aimons!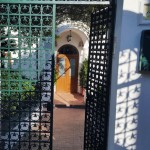 Caimena, Mati, Marco y Alma Argentina
06/04/2017 - Conocimon isla de Capri y Villa Carolina. Un lugar hermoso donde nos sentimos como en casa. Esperamos volver. Gracias por todo.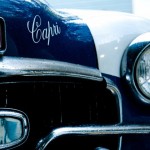 Brigida Argentina
09/05/2016 - Quieridos Nicolina y Andrea, hemos tenido una excelente estadía en Villa Carolina. Con mi padre y mis hermanos, Federico y Ines, disfrutamos de un lugar espectacular con gente espectacular, cálida, amable y muy bien predispuestas. Excelente! Bravo!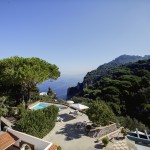 Paulienne, Olle, Xavi and Mila
06/05/2016 - Many thanks for the great stay in Villa Carolina. Mila liked the high rocks especially (as she told me to write in the book). The views are stunning, the rooms very stylish. Looking forward to visiting again!!!!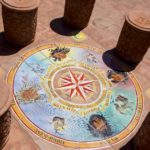 Virginie, Josephine et Sarah Francia
02/05/2016 - Nous avons passé un séjour merveilleuse a la Villa Carolina. Plein d'authenticité , de confort et de bons souvenirs.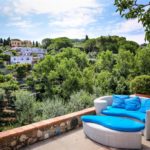 Massimo, Gaia e Mia Italia
26/04/2016 - Abbiamo subito trovato una calda accoglienza e disponibilità a Villa Carolina. Siamo partiti lasciando la casa di…"un amico".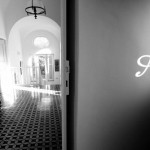 Kyffen and Isabel UK
28/03/2016 - Thank you so much for everything! It was a lovely stay! Loved Capri and moreover Villa Carolina, a little piece of paradise... :)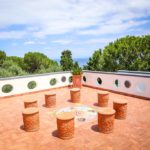 Patrick Belgium
28/03/2016 - It has been a lovely stay in Capri and at Villa Carolina. Thank you so much for welcoming us in your house and guiding us around the best parts of the island.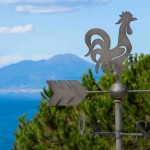 Didier France
27/03/2016 - Merci pour votre accueil dans vitre superbe Villa à Capri. A' bientôt!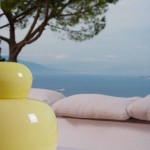 Thais, Israel, Ilena, Danny Brazil
09/09/2015 - Foi um grande prazer estar aqui en Villa Carolina. Nós estávamos com a nossa família. O Ambiente foi tao inspirador e acolhedor que pudéssemos tratar de assuntos complexos de forma delicada e reveladora . A casa, de raiz historica , tanto preservada e cuidada em todos os seus detalhes é também a garantia de uma estadia inesquecível. Obrigado Anna e Nicolina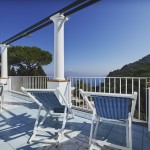 Nicolas e Clement France
29/08/2015 - What a great place is Villa Carolina, what a view, and we really felt at home!!! Merci pour ce moment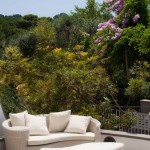 Francesco e Jessica Italia
28/08/2015 - Location perfetta, personale disponibile e gentile…non avremmo potuto chiedere di più per il nostro soggiorno nella stupenda Isola di Capri. Grazie Villa Carolina! A presto!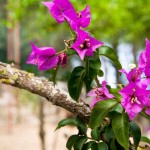 Rosamaria e Antonio Italia
28/08/2015 - Grazie a voi ci siamo sentiti divi per un giorno qui a Villa Carolina!!! A presto!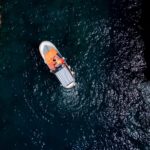 Simone e Thomas Brazil/Scotland
27/08/2015 - We had such great time here at Villa Carolina. Beautiful view, great staff and a vert peaceful environment.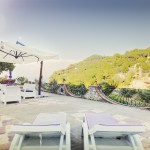 Vania Italia
23/08/2015 - Grazie infinite per la vostra squisita gentilezza, siamo stati splendidamente qui a Villa Carolina, non vediamo l'ora di ritornare!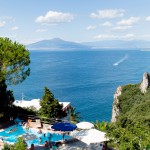 Larry and Sarah USA
09/08/2015 - Upon arriving to Capri we began our arduous climb in search of our Villa Carolina. Not knowing what to expect we came upon the Villa Carolina and we were pleasantly surprised. The Villa is beautifully styled with an inviting atmosphere. We were also pleased with the stunning view of the sorrentine peninsula, Vesuvius, and Napoli. The staff is very friendly and helpful. Overall, a very nice experience anche we would return without hesitation.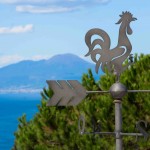 Vanesa e Joan Espana
09/08/2015 - A really nice villa, liked a lot the stay, you can live a real slow life… :) Nice to meet you. Hope to see you again at Villa Carolina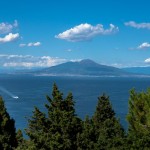 Lorena e Andrea Italia
14/06/2015 - Toccare il cielo con un dito? Si qui è successo…Villa Carolina è un paradiso!!! E che dire del padrone di casa? Andrea persona speciale, cordiale, premuroso, simpatico…insomma un vero signore!! Un pensiero anche alla premurosa Nicolina. Grazie di tutto abbia trascorso momenti straordinari!!!!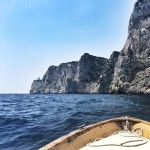 Gaston Argentina
13/06/2015 - Muchas gracias por haber hecho de nuestra estadía en Capri un recuerdo memorable. Quedaremos en nuestra memoria y corazon los que hemos vistos y el enorme hospitalidad. Seguramente nos volveremos a ver pronto a Villa Carolina!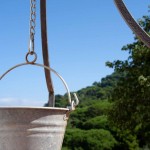 Elena Italia
02/06/2015 - Abbiamo trascorso giorni incantevoli che avremo voluto come non mai…. tranquillità, spensieratezza e la sensazione di sentirsi a casa. Torneremo in quest'isola paradisiaca e a Villa Carolina. Grazie alle vostre attenzioni e alla vostra compagnia. Un abbraccio.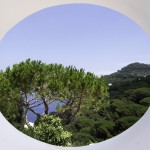 Pilar Argentina
01/06/2015 - Muchissima gracias por estos días tan lindos en su casa. Es increible la casa, que placer estar aquí, el lugar, la comida y la atención! Gracias y hasta la próxima!!! Volveremos a Villa Carolina!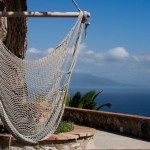 Maria y Nicolas Espana
23/05/2015 - Estabamos muy ilusionados con nuestro viaje a Capri pero nunca pensamos encontrarnos con este lugar tan meravilloso y gente tan amable come vosotros. Sin duda volveremos a Villa Carolina, así que esto es un hasta luego! Muchissima gracias por todo.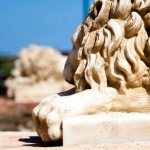 Paola Italia
25/208/2015 - E' stato il posto più bello che abbia mai visto! Splendida vista…Grazie di cuore per tutto! Torneremo a Villa Carolina presto!