Brigida Argentina
05/09/16 - Quieridos Nicolina y Andrea, hemos tenido una excelente estadía en Villa Carolina. Con mi padre y mis hermanos, Federico y Ines, disfrutamos de un lugar espectacular con gente espectacular, cálida, amable y muy bien predispuestas. Excelente! Bravo!
Virginie, Josephine et Sarah Francia
02/05/16 - Nous avons passé un séjour merveilleuse a la Villa Carolina. Plein d'authenticité , de confort et de bons souvenirs.
Massimo, Gaia e Mia Italia
26/04/16 - Abbiamo subito trovato una calda accoglienza e disponibilità. Siamo partiti lasciando la casa di…"un amico".
Patrick Belgium
28/03/16 - It has been a lovely stay in Capri. Thank you so much for welcoming us in your house and guiding us around the best parts of the island.
Kyffen and Isabel UK
28/03/16 - Thank you so much for everything! It was a lovely stay! Loved Capri and moreover Villa Carolina, a little piece of paradise... :)
Didier France
27/03/16 - Merci pour votre accueil dans vitre superbe Villa à Capri. A' bientôt!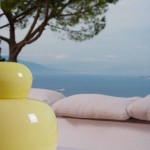 Thais, Israel, Ilena, Danny Brazil
09/09/15 - Foi um grande prazer estar aqui. Nós estávamos com a nossa família. O Ambiente foi tao inspirador e acolhedor que pudéssemos tratar de assuntos complexos de forma delicada e reveladora . A casa, de raiz historica , tanto preservada e cuidada em todos os seus detalhes é também a garantia de uma estadia inesquecível. Obrigado Anna e Nicolina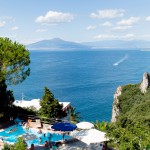 Larry and Sarah USA
08/09/15 - Upon arriving to Capri we began our arduous climb in search of our Villa. Not knowing what to expect we came upon the Villa Carolina and we were pleasantly surprised. The Villa is beautifully styled with an inviting atmosphere. We were also pleased with the stunning view of the sorrentine peninsula, Vesuvius, and Napoli. The staff is very friendly and helpful. Overall, a very nice experience anche we would return without hesitation.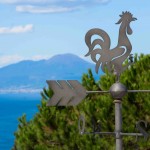 Vanesa e Joan Espana
08/09/15 - A really nice villa, liked a lot the stay, you can live a real slow life… :) Nice to meet you.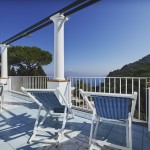 Nicolas e Clement France
29/08/15 - What a great place, what a view, and we really felt at home!!! Merci pour ce moment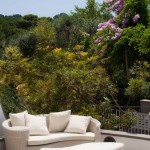 Francesco e Jessica Italia
28/08/15 - Location perfetta, personale disponibile e gentile…non avremmo potuto chiedere di più per il nostro soggiorno nella stupenda Isola di Capri. Grazie Villa Carolina! A presto!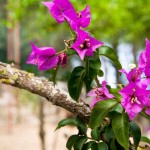 Rosamaria e Antonio Italia
28/08/15 - Grazie a voi ci siamo sentiti divi per un giorno!!! A presto!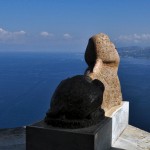 Simone e Thomas Brazil/Scotland
27/08/15 - We had such great time here. beautiful view, great staff and a vert peaceful environment.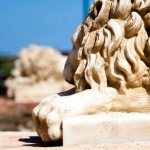 Paola Italia
25/08/15 - E' stato il posto più bello che abbia mai visto! Splendida vista…Grazie di cuore per tutto!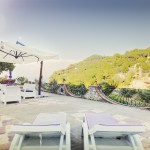 Vania Italia
23/08/15 - Grazie infinite per la vostra squisita gentilezza, siamo stati splendidamente, non vediamo l'ora di ritornare!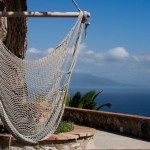 Maria y Nicolas Espana
23/07/15 - Estabamos muy ilusionados con nuestro viaje a Capri pero nunca pensamos encontrarnos con este lugar tan meravilloso y gente tan amable come vosotros. Sin duda volveremos, así que esto es un hasta luego! Muchissima gracias por todo.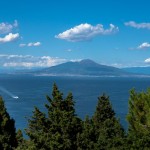 Lorena e Andrea Italia
14/06/15 - Toccare il cielo con un dito? Si qui è successo…Villa Carolina un paradiso!!! E che dire del padrone di casa? Andrea persona speciale, cordiale, premuroso, simpatico…insomma un vero signore!! Un pensiero anche alla premurosa Nicolina. Grazie di tutto abbia trascorso momenti straordinari!!!!
Gaston Argentina
13/06/15 - Ana y Andrea, muchas gracias por haber hecho de nuestra estadía en Capri un recuerdo memorable. Quedaremos en nuesra memoria y corazon los que hemos vistos y el enorme hospitalidad. Seguramente nos volveremos a ver pronto.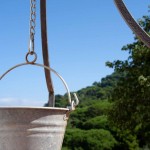 Elena Italia
02/06/15 - Abbiamo trascorso giorni incantevoli che avremo voluto come non mai…. tranquillità, spensieratezza e la sensazione di sentirsi a casa. Torneremo in quest'isola paradisiaca. Grazie alle vostre attenzioni e alla vostra compagnia. Un abbraccio.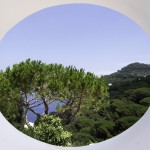 Pilar Argentina
01/06/15 - Anna y Andrea muchissima gracias por estos días tan lindos en su casa. Es increible la casa, que placer estar aquí, el lugar, la comida y la atención! Gracias y hasta la próxima!!!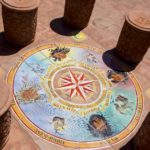 Bruna and Paulo Brasil
01/01/70 - The best place in Capri! Andrea and Nicolina thank you for the attention. Kisses from Brasil, we hope to return soon.