Skip to content
Services and Activities
Much more than a simple accommodation
pure capri
We are lovers of the world and nature. We love to discover it in an authentic way and to return home enriched with new experiences. For this reason, even in our Villa, we are committed so that our guests can experience a unique and genuine stay by connecting them with the territory and allowing them to discover the different faces of the island: nature, food, tradition, art, history without disdaining moments of relaxation and well-being.
Below you will find some of the experiences we offer to our guests. We plan your holiday with you, also providing you with practical advice to better enjoy the island and to make your stay unforgettable.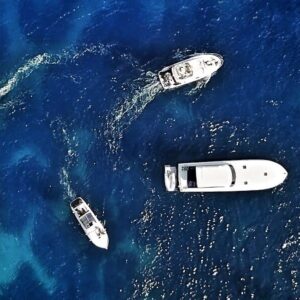 RENT A BOAT
Living the island of Capri and its enchanting coast with a boat or with a typical Capri boat called "gozzo" is an experience not to be missed. Capri is an island full of enchanting coves that are difficult to reach by land. If you rent all daylong private boat, you will be able to hear stories o emperors and f Saracen invaders, admire ancient forts overlooking the sea, dive into the enchanting Capri caves, and anchor alongside the famous Faraglioni. On request it is possible to reach Amalfi and Positano and book lunch in some of the restaurant overlooking the sea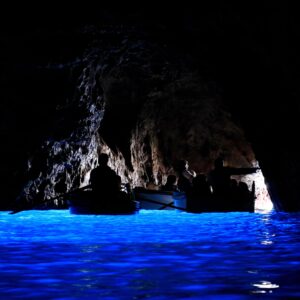 Boat tour
As a first experience we always recommend our guests to book a guided tour of the island by boat. In this way, from the first day it is possible to find your way around and easily choose the coves and areas of the island that you like best, as well as admiring the main natural beauties of Capri such as the Natural Arch and the famous Blue Grotto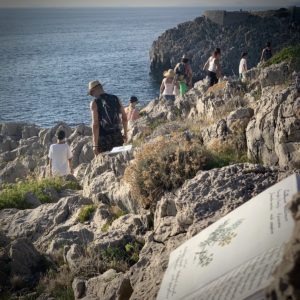 excursions
Capri queen of nature: first of all its wild nature and its warm rocks overlooking the sea. Capri is an unequaled tribute to the most varied and untouched nature. We will guide you with the help of local specialized guides through the most enchanting and less traveled routes of the island to discover a Capri like you never saw it, among vineyards and long solitary fjords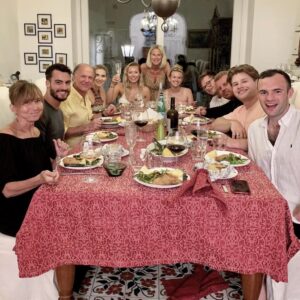 Personal Chef
To fully appreciate the permanence at Villa Carolina, we offers to our Guests the opportunity to ask for a personal chefs during the stay dining under the sky or have carefree lunches with family and friends on the big sunny terrace sea view. We will take care of everything, including the grocery! You just have to sit back and savor the flavors and traditions of the local food with your friends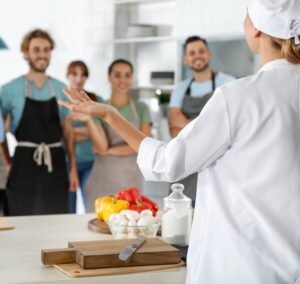 LOCAL COOKING CLASSES
A cooking class with a local chef surrounded by the splendid setting of Capri is certainly an alternative way to get closer to the culture and tradition of the island. From Neapolitan pizza to tasty Caprese ravioli and cakes with final tasting of the dishes prepared with your own hands, this course can turn into an experience full of new and fun notions, to spend time in joy with friends and family.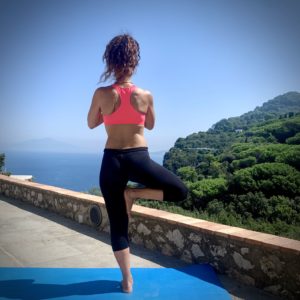 Yoga Retreat
Thanks to the large spaces available, to the garden and the swimming pool, in Villa Carolina you can not only relaxing and eat well but also keep you fit! Yoga, water aerobics, pilates , and more. Just contact us and tell us your needs. We will do our best to satisfy you! We suggest you to book a personal trainer with a few days notice. Health, harmony and well-being every day.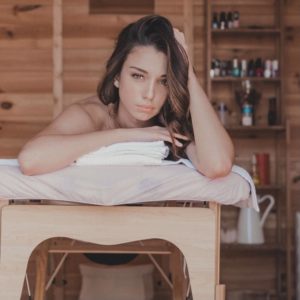 WELLNESS AND RELAX
The watchword is: sea excursions, a tonic sauna and ... lots of relax! With due notice we can plan for you massages at home with breathtaking views of the Gulf of Naples and surrounded by rural nature and the song of cicadas that sing tirelessly in the summer until sunset. A moment of relax after an intense day of exploration or a night of partying.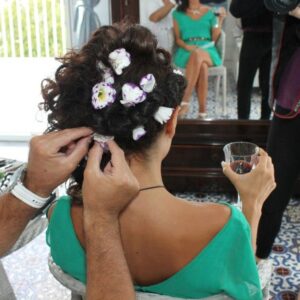 Hair Stylist and Make-up
You can request, during the whole year, a personal hair stylist and/or a make up artist. Live like a real VIP in one of the most glamorous islands in the world! The staff to which we rely is external to the structure, carefully selected by the staff to ensure a high quality service.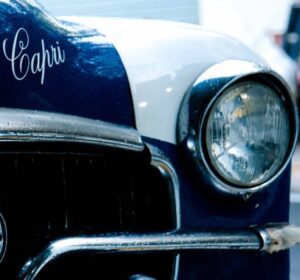 Get to capri in total relax
To make your stay even more comfortable, on request we can organize a concierge service for our guests: transfer from the airport / train station to the port, personal assistant escorting from the port of Capri to the Villa. We will only have to be informed about the place and time of arrival and we will take care of everything else, even your suitcases that you will find directly in the villa!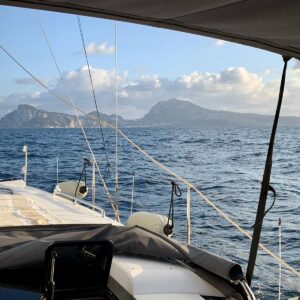 PRIVATE BOAT TRANSFER
An equally unique experience is the crossing from the port of Naples to Capri by a private boat. We can organize private boat transfers and give you the magical view of the Gulf of Naples, the imposing Vesuvius overlooking the sea and the beautiful profile of the island of Capri: a woman lying in the sun immersed in the cobalt blue waters of her sea.
Questions?
Please contact us for any need, we will be happy to answer to your questions.
You can also contact us via WhatsApp at +39 339 65 77 331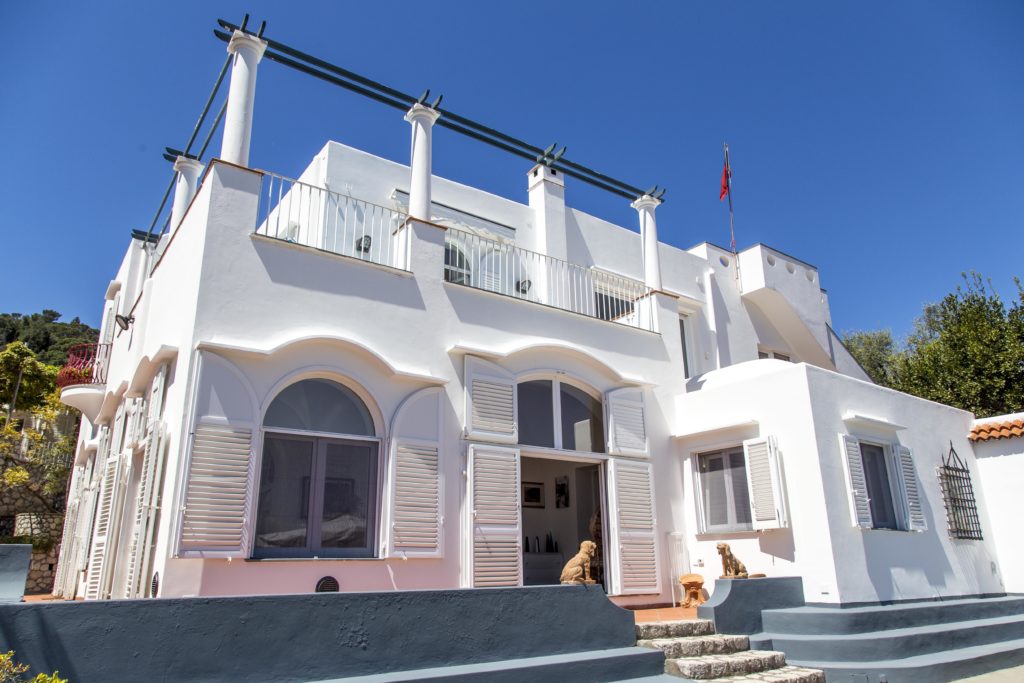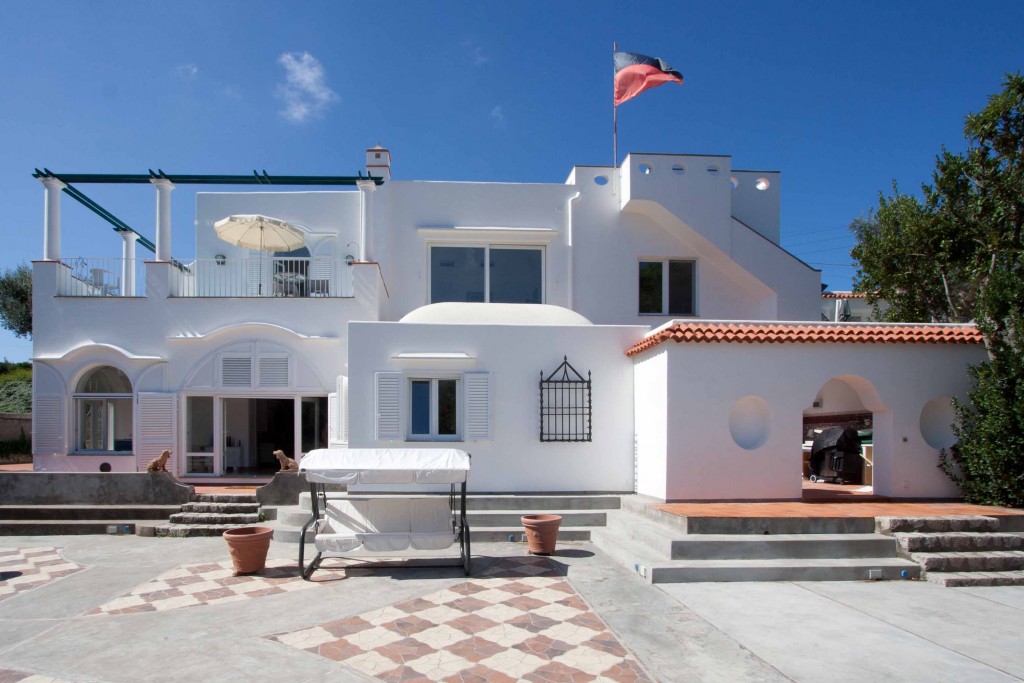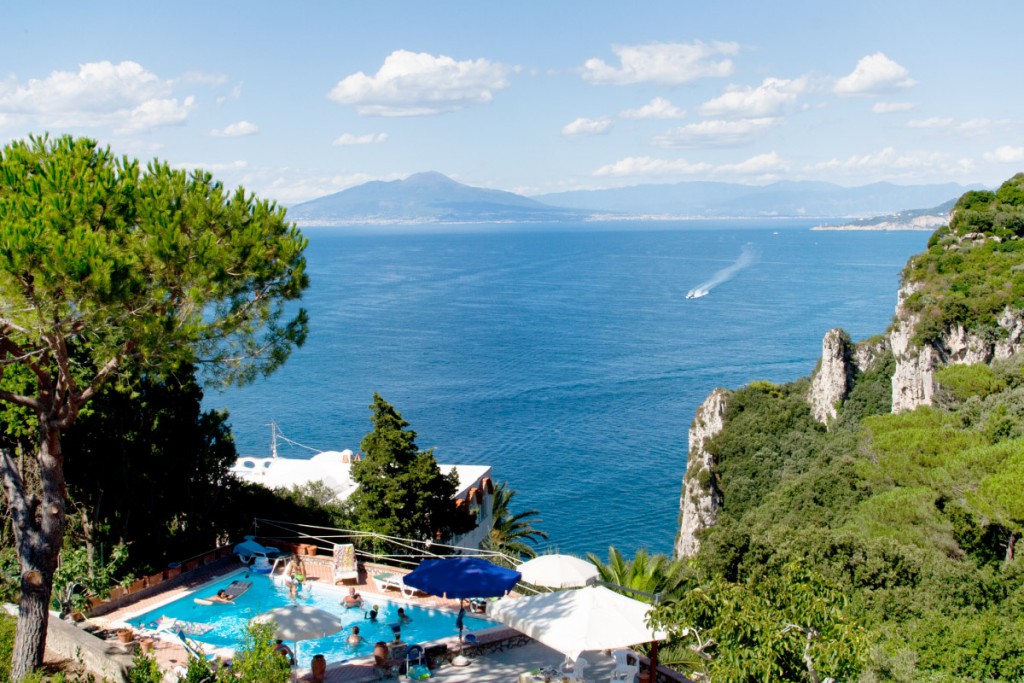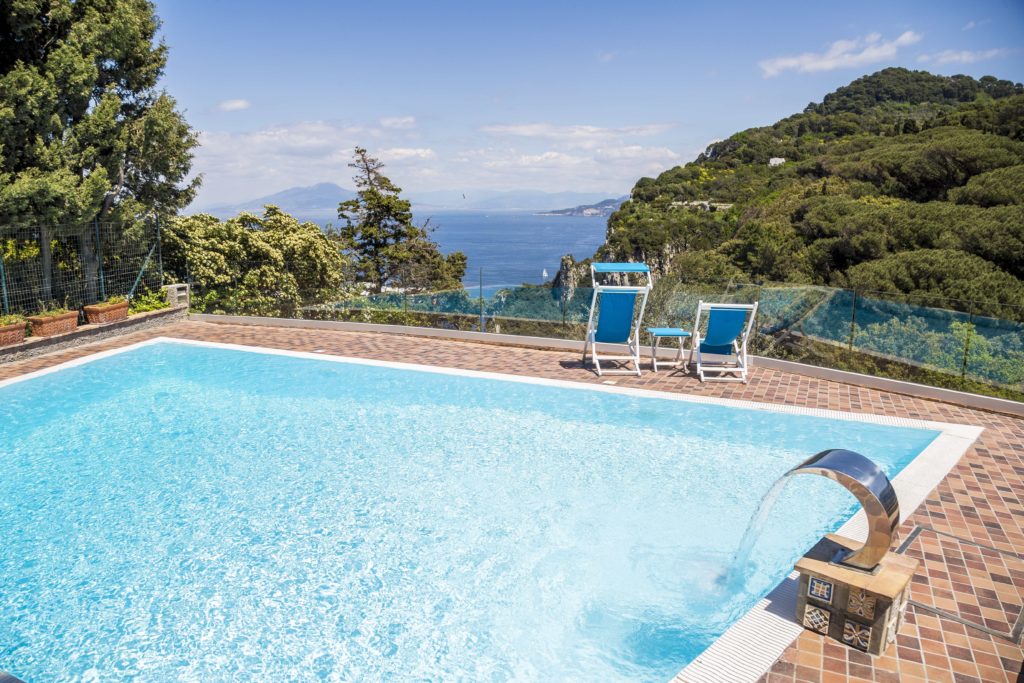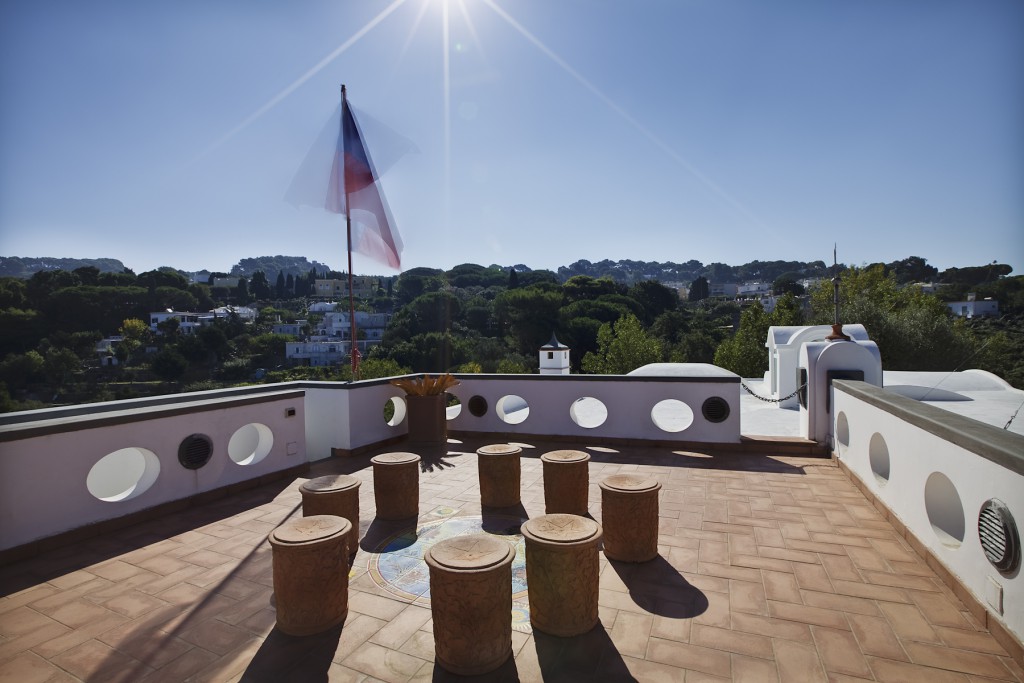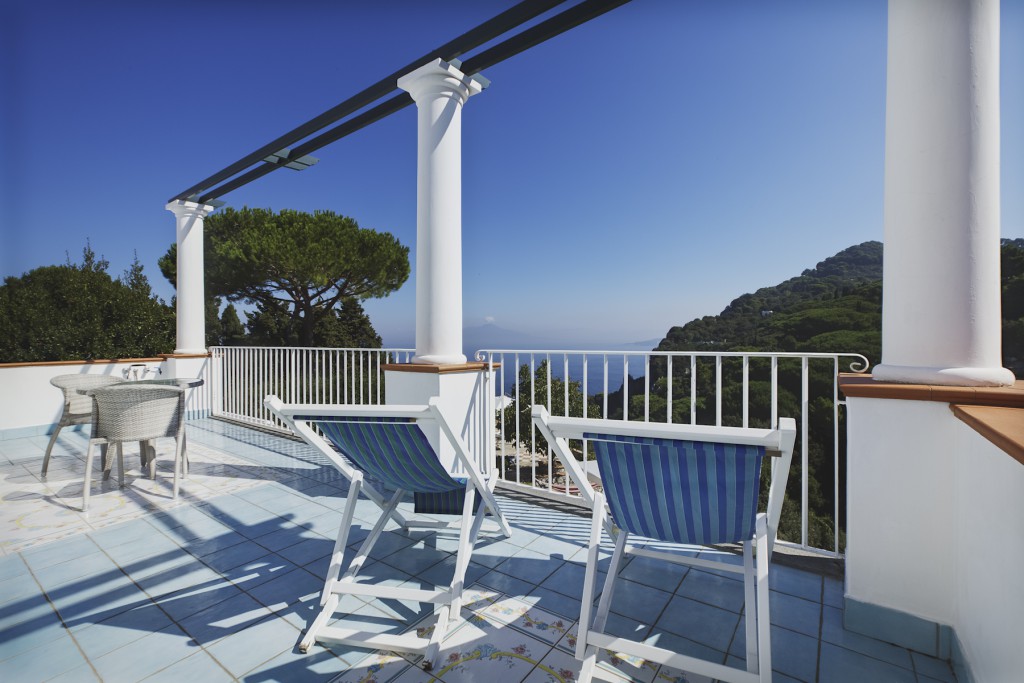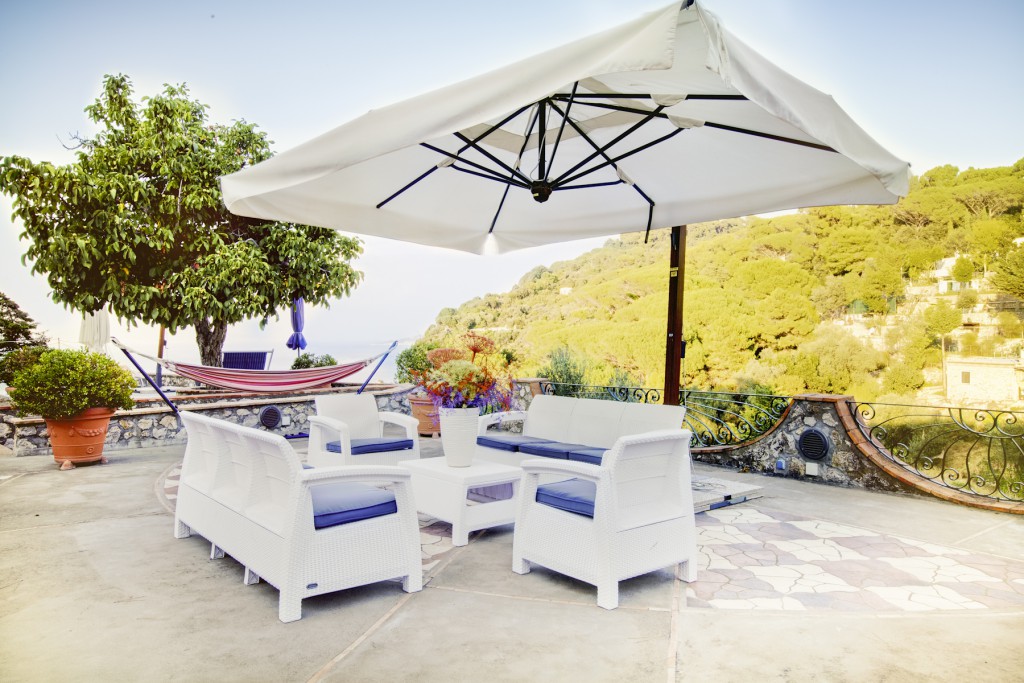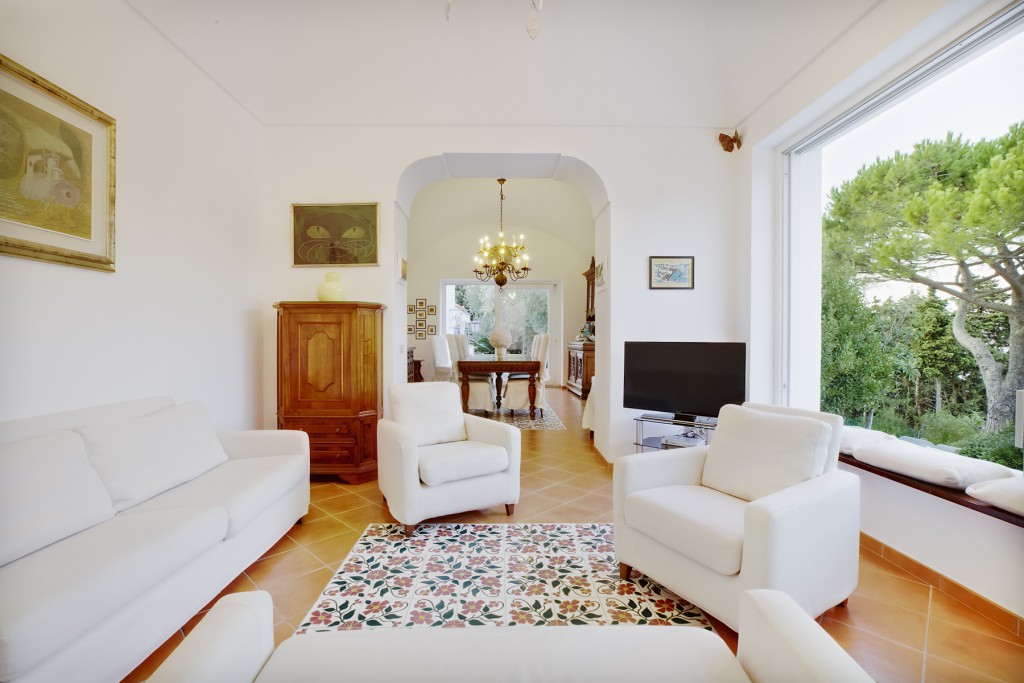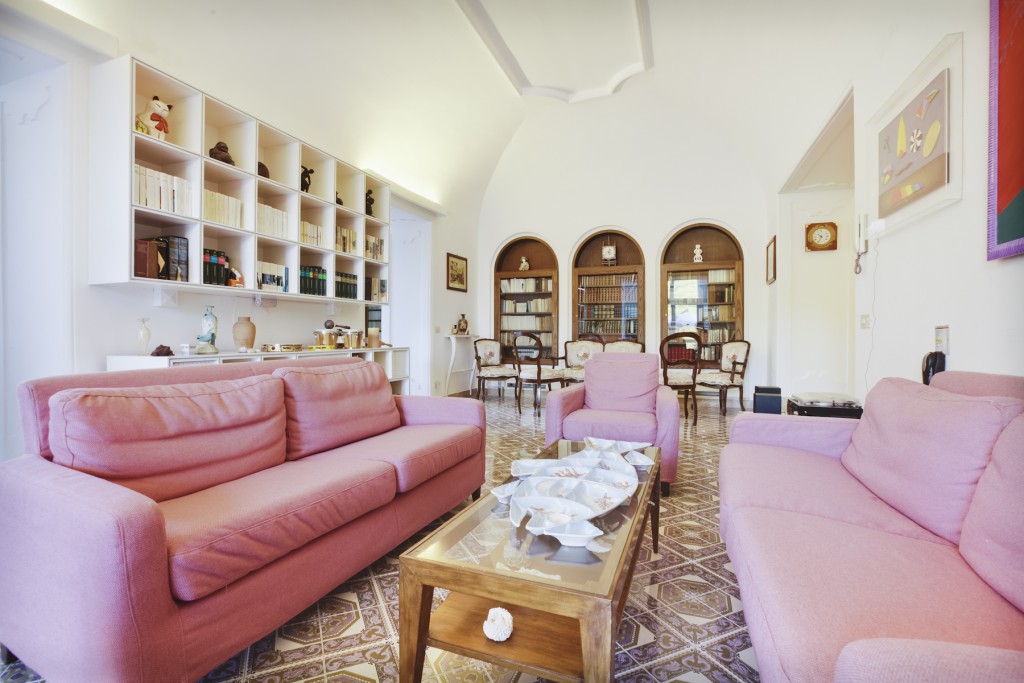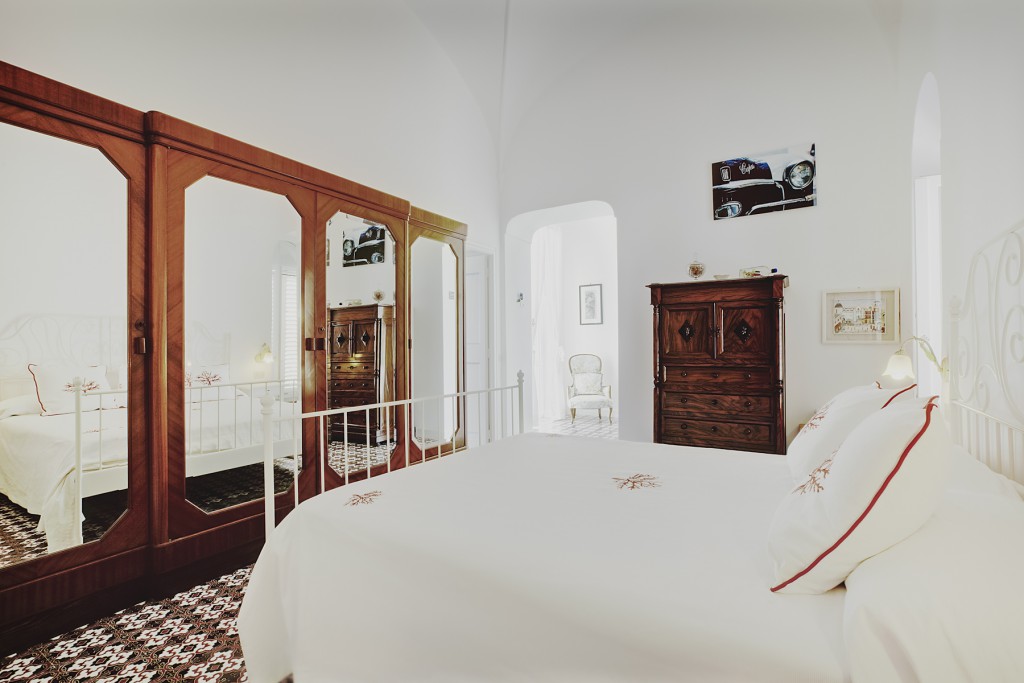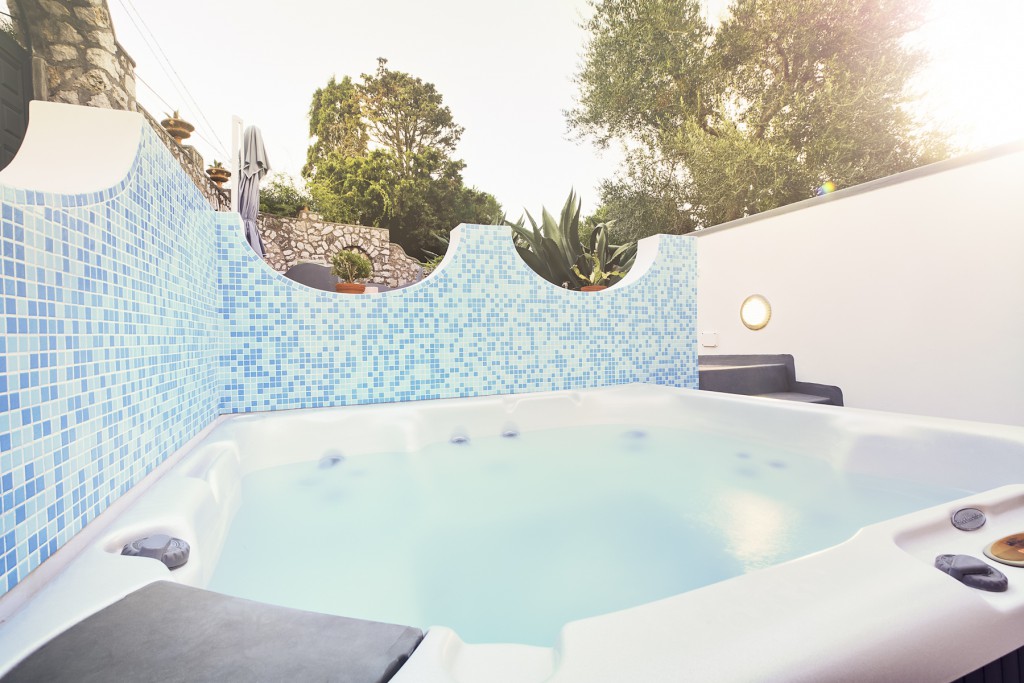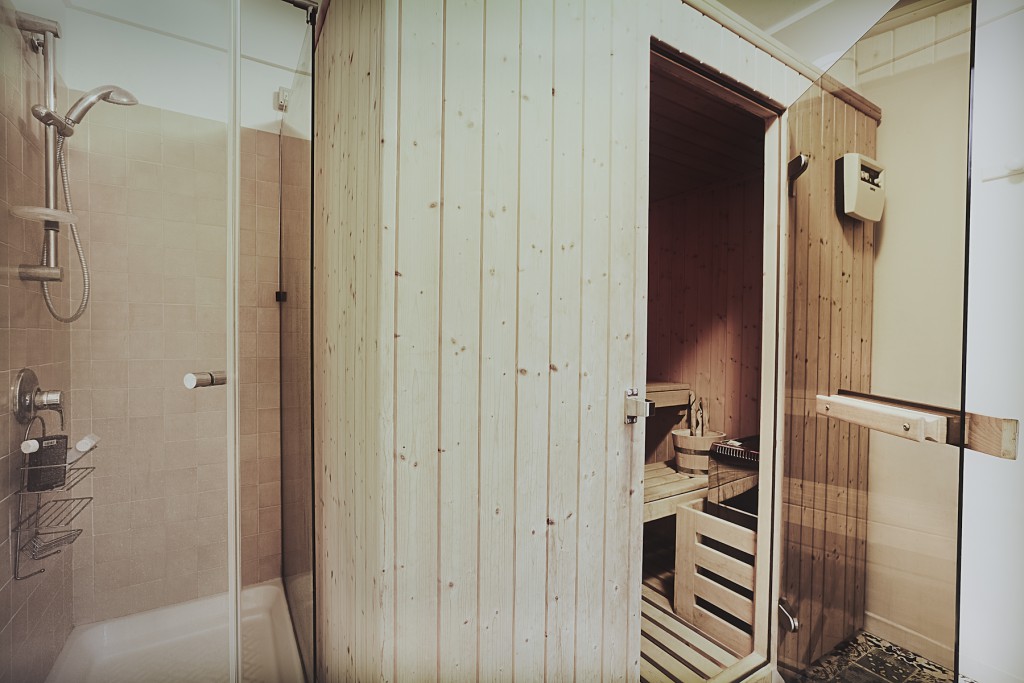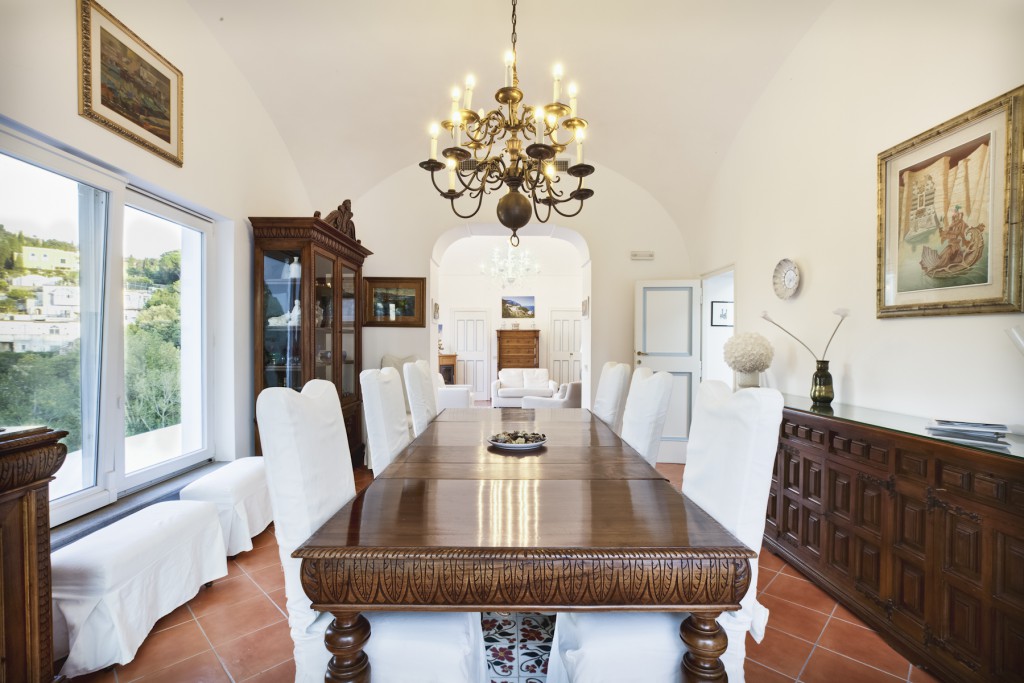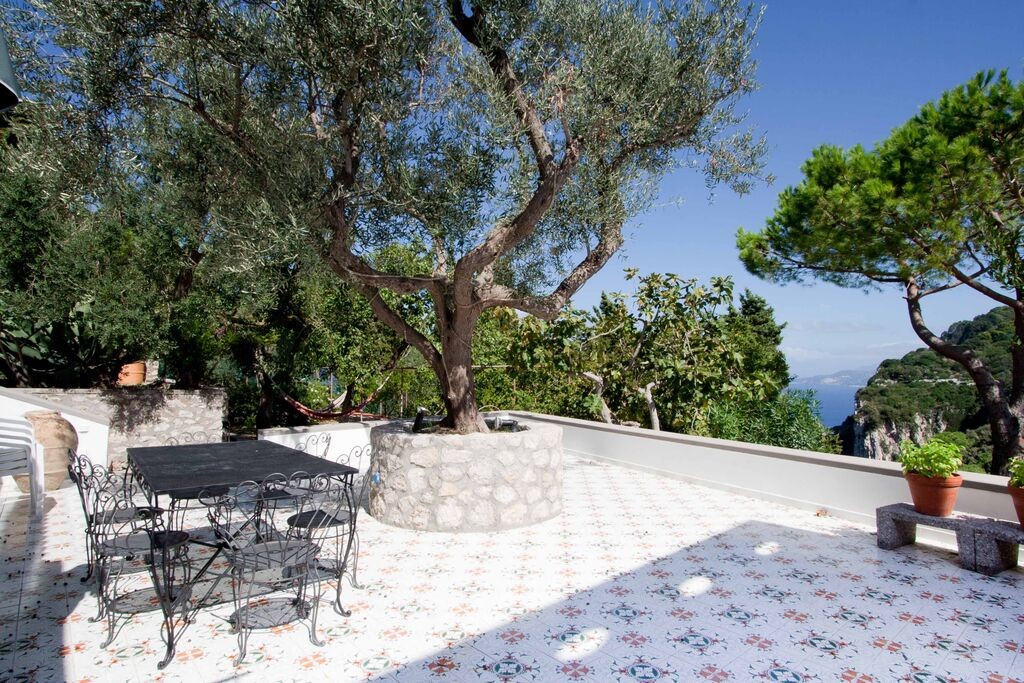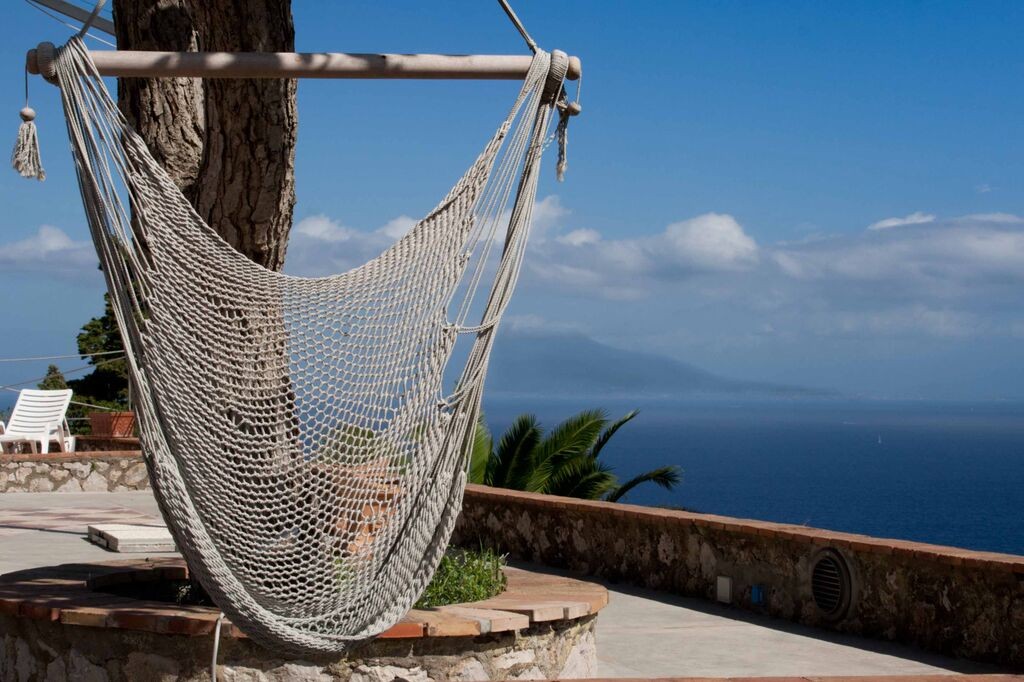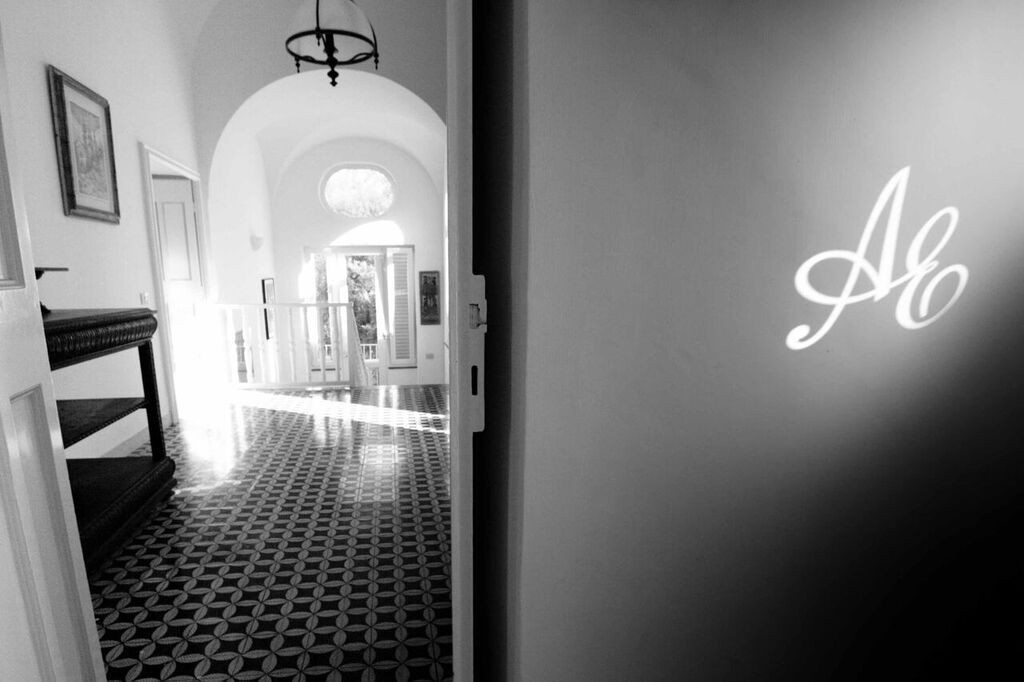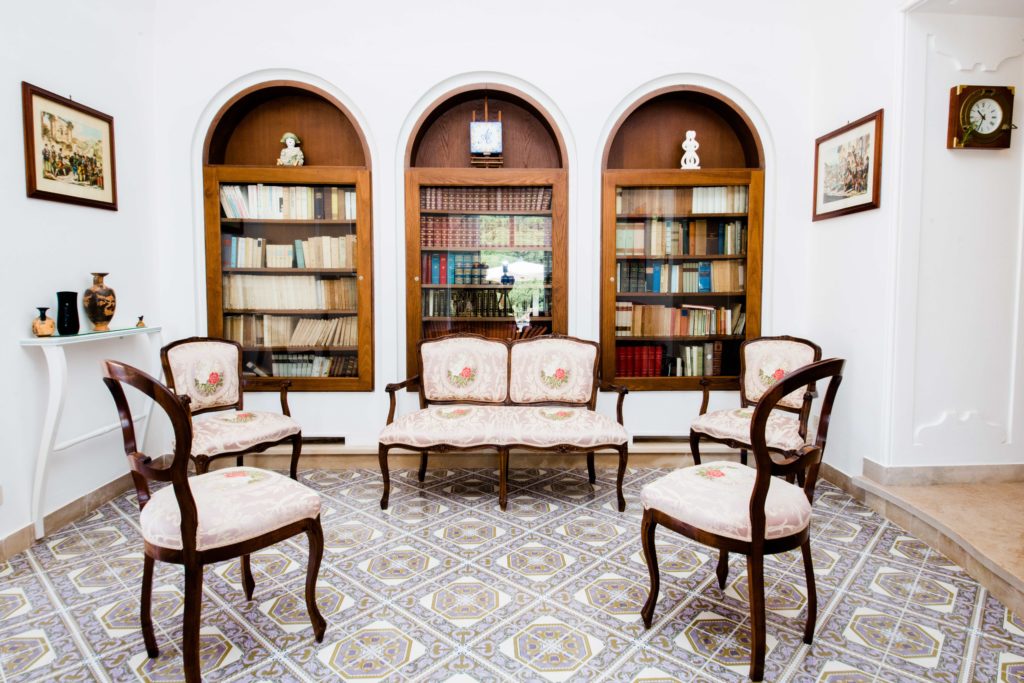 The Villa
Villa Carolina is a beautiful late 19th century residence in classic Mediterranean style; since 2014, is now a perfect charming place to spend holidays totally immersed in nature and silence, just a few minutes from the sparkling and fashionable Capri life.
A corner of paradise with a breathtaking sea view where hospitality, care and tradition make this place a unique and exclusive experience.
Recently restored, Villa Carolina has preserved its characteristic Caprese architecture without disdaining the comforts offered by modern technology, such as the infinity pool overlooking the sea, the sauna and the jacuzzi as well as a collection of thousands of art fiction books and culture that increase its charm.
Find out more
Features of Villa Carolina
Sleeping accomodation
10+4
Recreation Area
Tennis and Football tables
Swimmin pool
with changing room and restroom
Conditioned Air
in all rooms
Where we are
From the famous Piazzetta, walking along the picturesque "Via Le Botteghe", you can reach by foot Villa Carolina in about 18 minutes. Breathtaking view, little shops and streets typical of Capri will accompany you in this beautiful walk to the Villa.
---
Capri, the well-known pedestrian island
We are 18 min walking from the Piazzetta
We recommend the luggage service
Find out more