Skip to content
Services and Activities
Much more than a simple accommodation
We satisfy YOUR DESIRES
During your stay at Villa Carolina we will try to fulfill all your wishes.From hair stylist to relaxing massages, from the typical Capri boats rental up to the possibility of booking a chef to enjoy inside the Villa romantic dinners under the stars.
Below you will find a short list of our services and activities, but whatever you need do not hesitate to contact us in advance, we will do our best to satisfy your desires!
We recommend to reserve services and activities in advance of the rental period.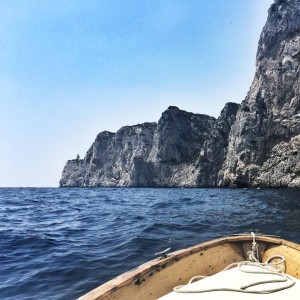 Boat rental
May/September
In Capri you will discover charming little bays unfortunately difficult to reach by land. For this reason, rather than on the beach, we suggest our guests to live the sea and the lovely caprese coasts by hiring a dinghy or even better a typical gozzo. The presence of a sailor is optional. In this way you can visit, in total autonomy, the numerous Capri caves and to circumnavigate in one single day the island.
Boat tour
March/October
As first activity we always suggest our guests to book a guided tour of the island by boat. In that way starting from the first day you can choose the coves you like most and admire the main natural beauties of Capri like the Natural Arch and the famous Blue Grotto.
Beauty treatments
Whole year
In Villa Carolina, beauty and relaxing treatments such as massages, waxing manicures and pedicures are available during the whole year. You need to book a few days in advance. In Villa Carolina we have a new area dedicated to beauty treatments. In this way you can relax in absolute privacy.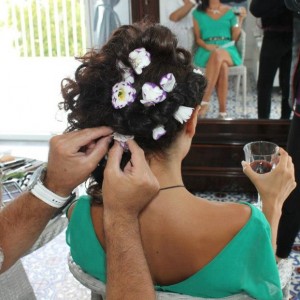 Hair Stylist and Make-up artist
Whole year
You can request, during the whole year, a personal hair stylist and/or a make up artist. Live like a real VIP in one of the most glamorous islands in the world! The staff to which we rely is external to the structure, carefully selected by the staff to ensure a high quality service. To use this service you need to book a few days in advance your stay.
Personal Shopper
May/September
Versace, Gucci, Prada, Luis Vuitton but also craft stores where you can buy typical Capresi sandals or purchase a personalized perfume. What could be better than being driven by a local consultant completely dedicated to you and your friends? Remember to book in advance the service before your stay in Villa Carolina. The consultants are external to the structure, carefully selected by the staff to ensure a high quality service.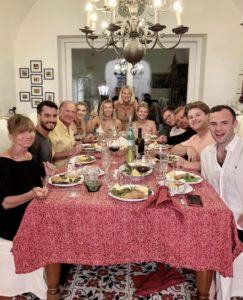 Personal Chef
March/September
To fully appreciate the permanence, Villa Carolina offers to its Guests the opportunity of book personal chefs for romantic couple dining under the sky or carefree lunches with friends. Villa Carolina offers a choice of secluded niches or more in view and spacious areas as the panoramic stone terrace nearby the swimming pool. You can arrange the menu according to your taste. We suggest you to book a few days in advance your stay.
Sport and Yoga Retreat
Whole year
Thanks to the large spaces available, to the garden and the swimming pool, in Villa Carolina you can not only relaxing and eat well but also keep you fit! Yoga, water aerobics, pilates , and more. Just contact us and tell us your needs. We will do our best to satisfy you! We suggest you to book a personal trainer with a few days notice. Health, harmony and well-being every day.
Transfer and luggage service
Whole year
To make your stay even more comfortable, on request Villa Carolina organizes for you transfers to/from the airport/train station of Naples/Rome. You only have to tell us where and when, we 'll take care of everything else. Furthermore we suggest you to use the luggage service to let bring your bags up to Villa Carolina. The service is professional and safe, in this way you have not to tire yourself needlessly and you can enjoy the beautiful walk up to Villa Carolina.
Questions?
Please contact us for any need, we will be happy to answer to your questions.
You can also contact us via WhatsApp at +39 339 65 77 331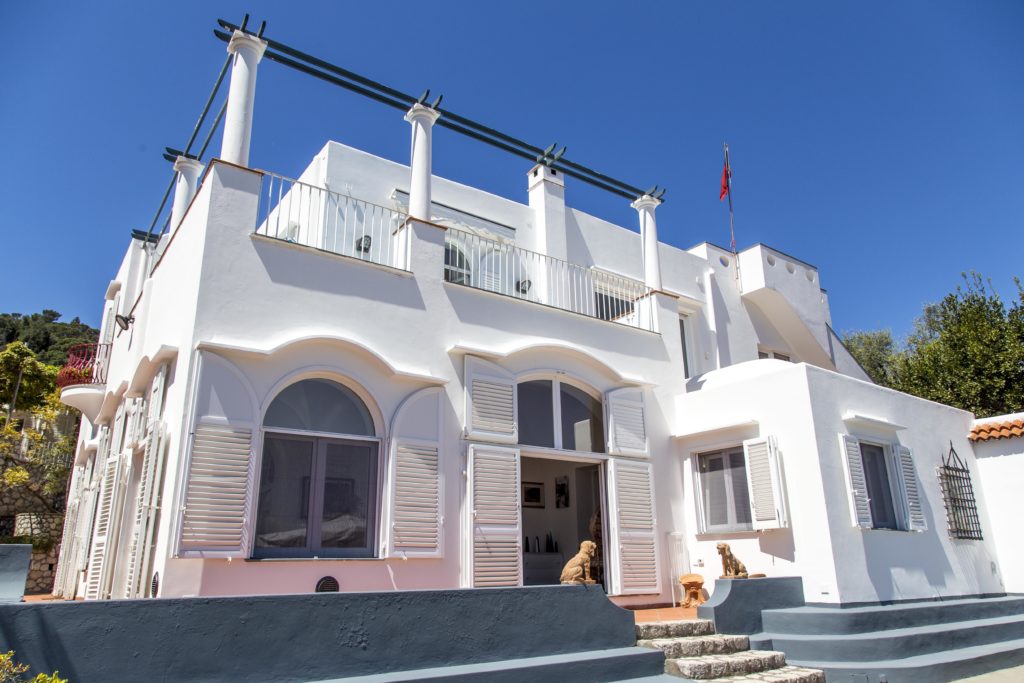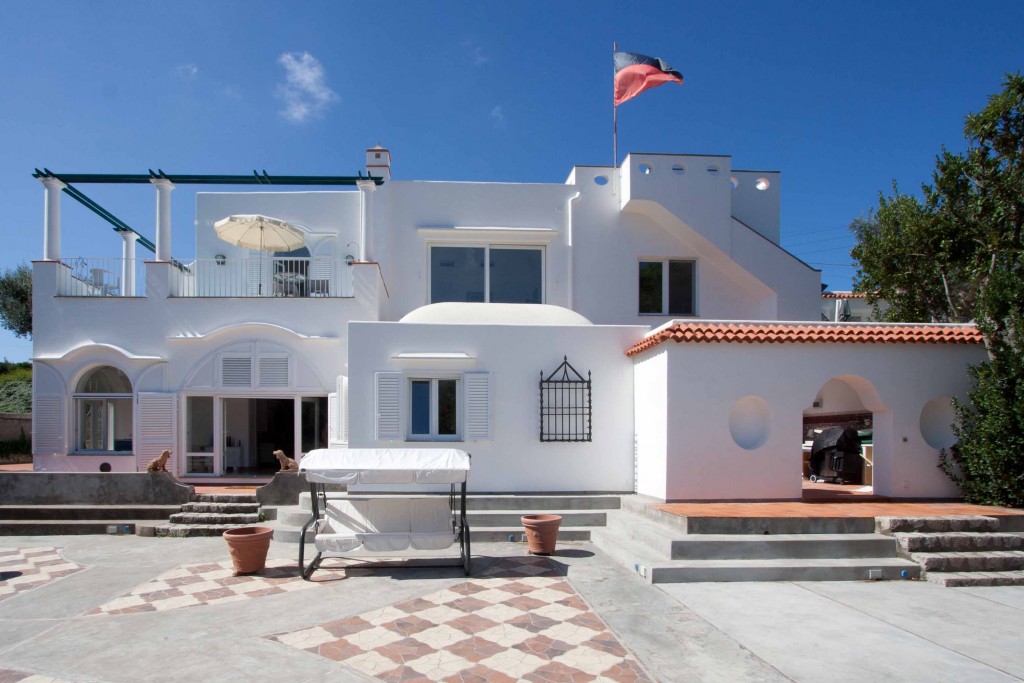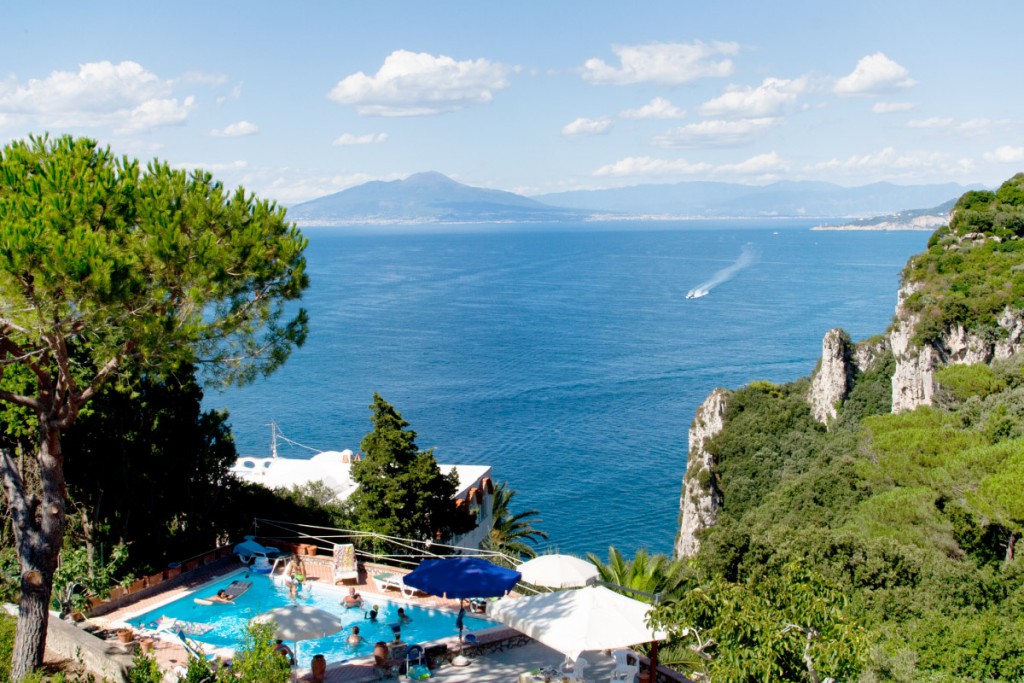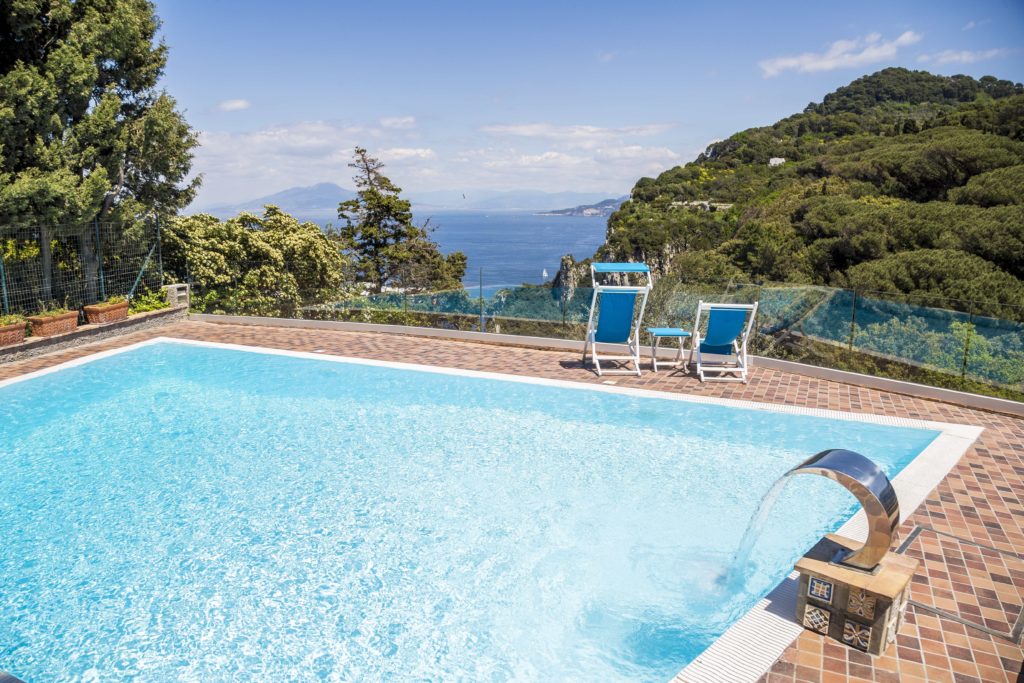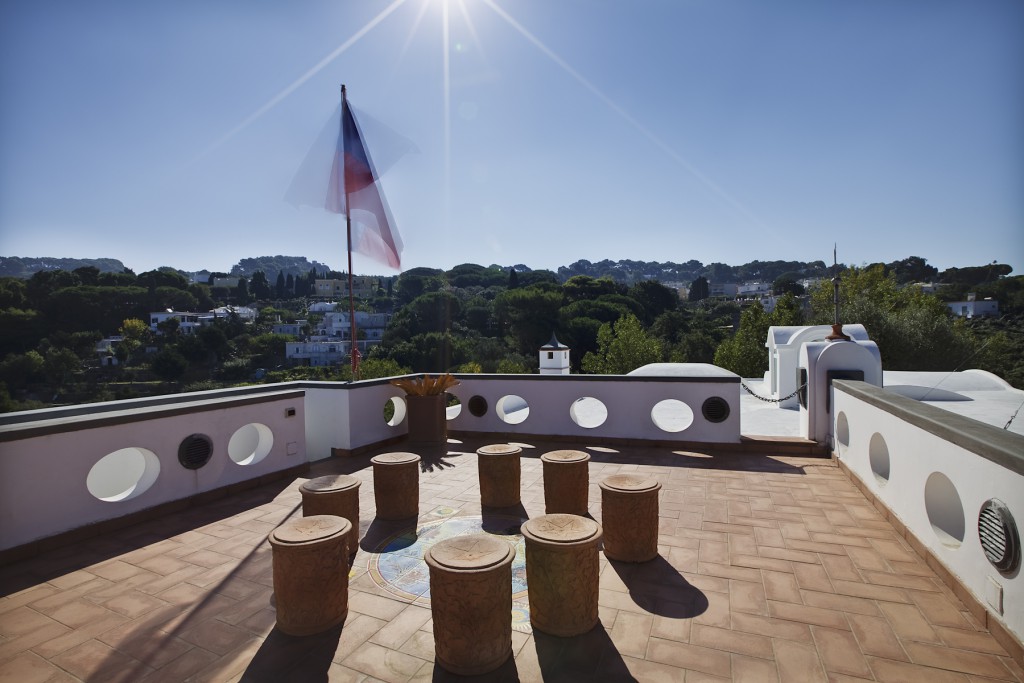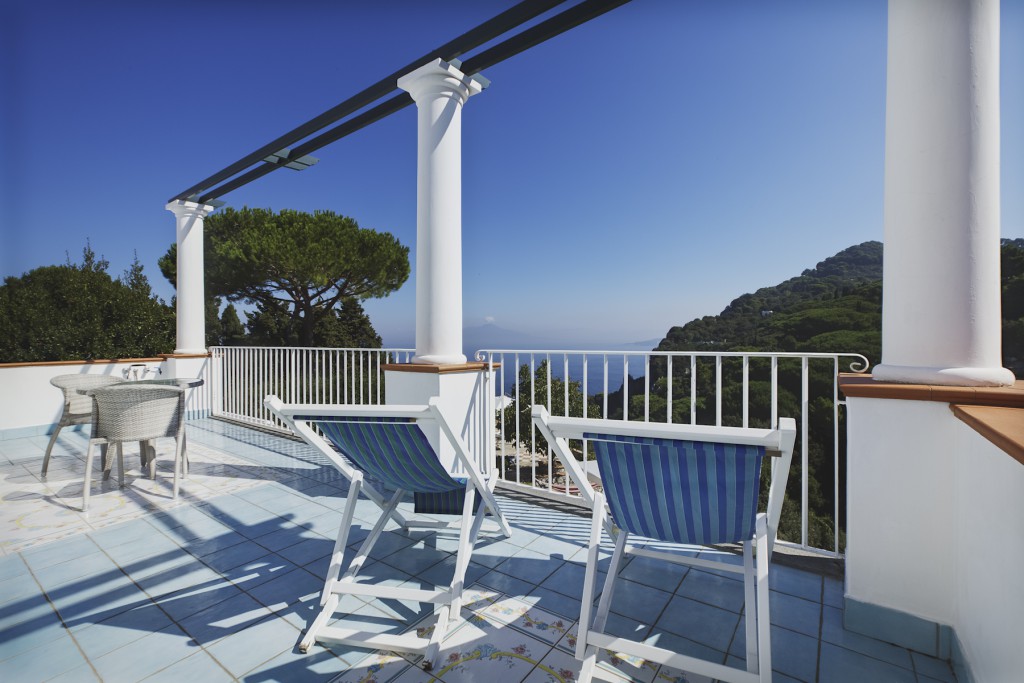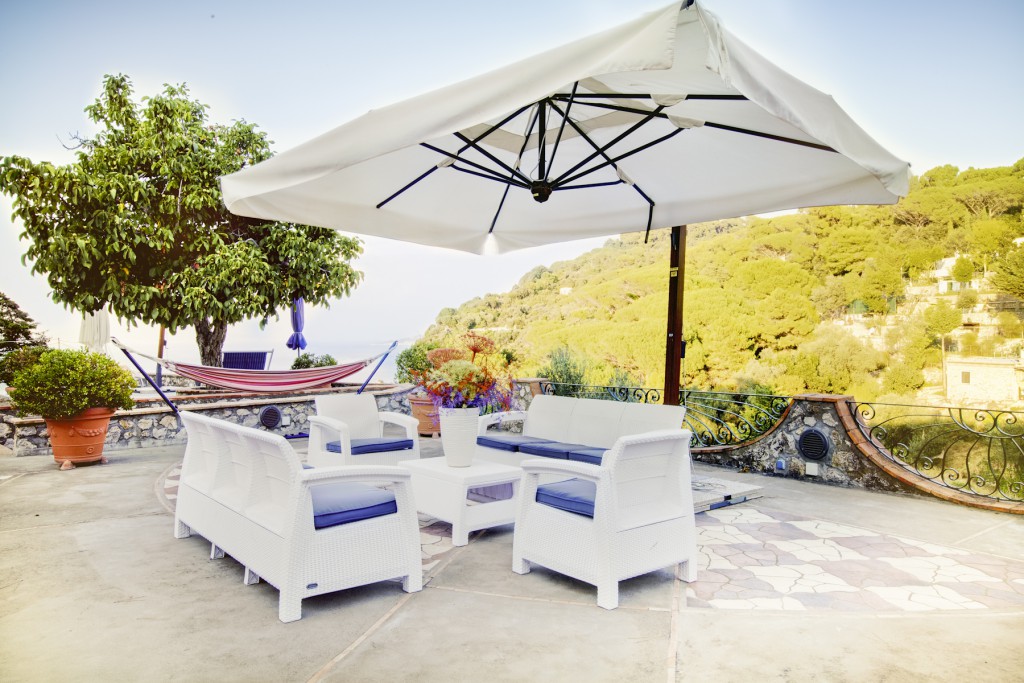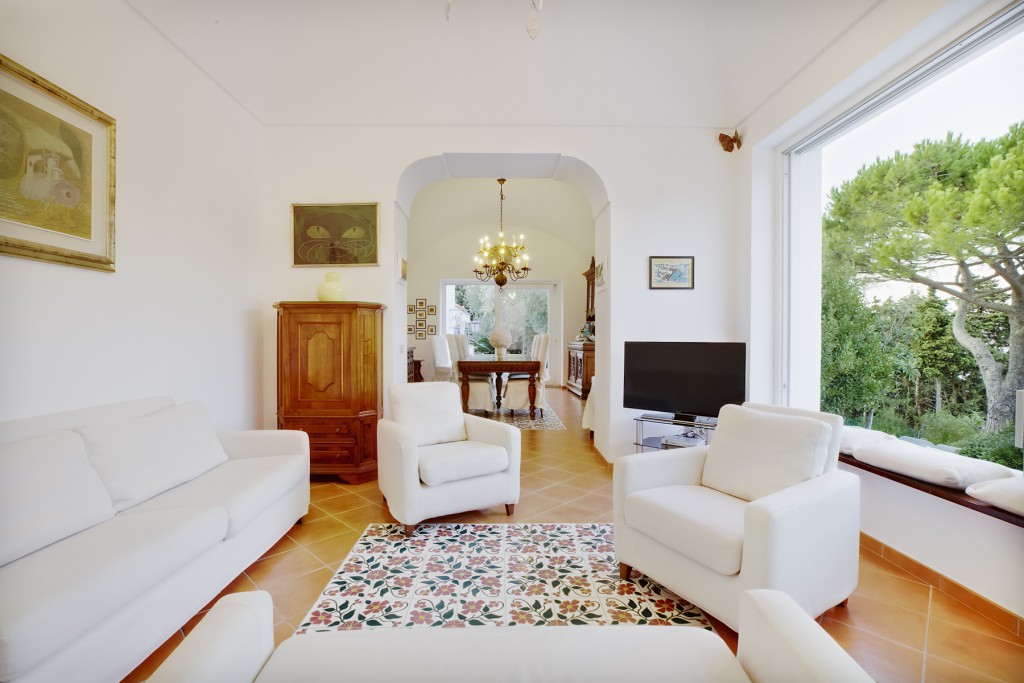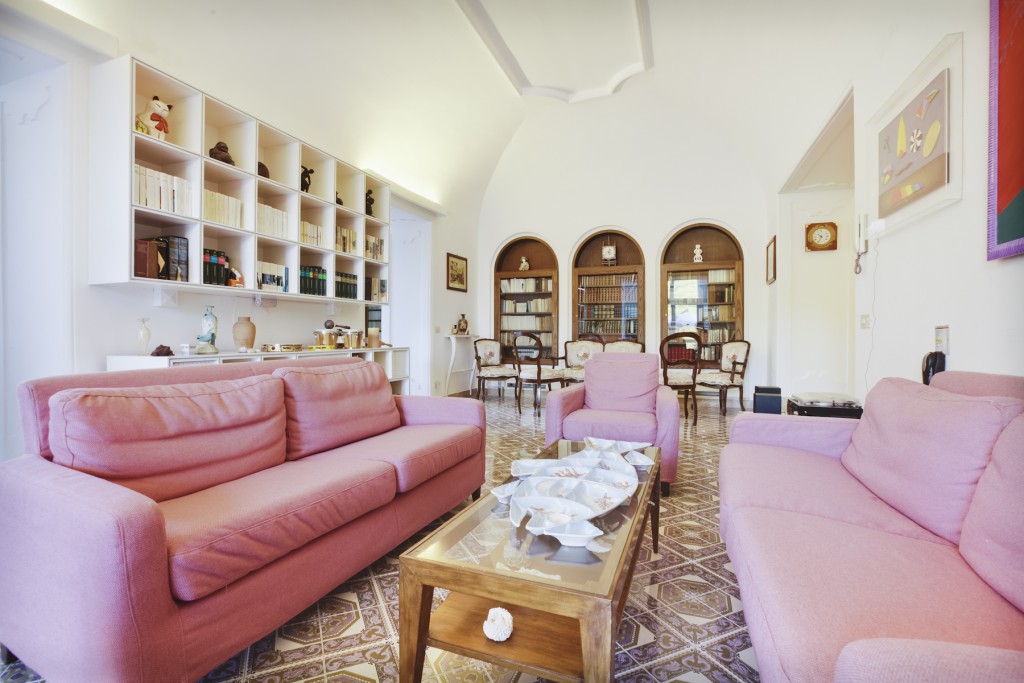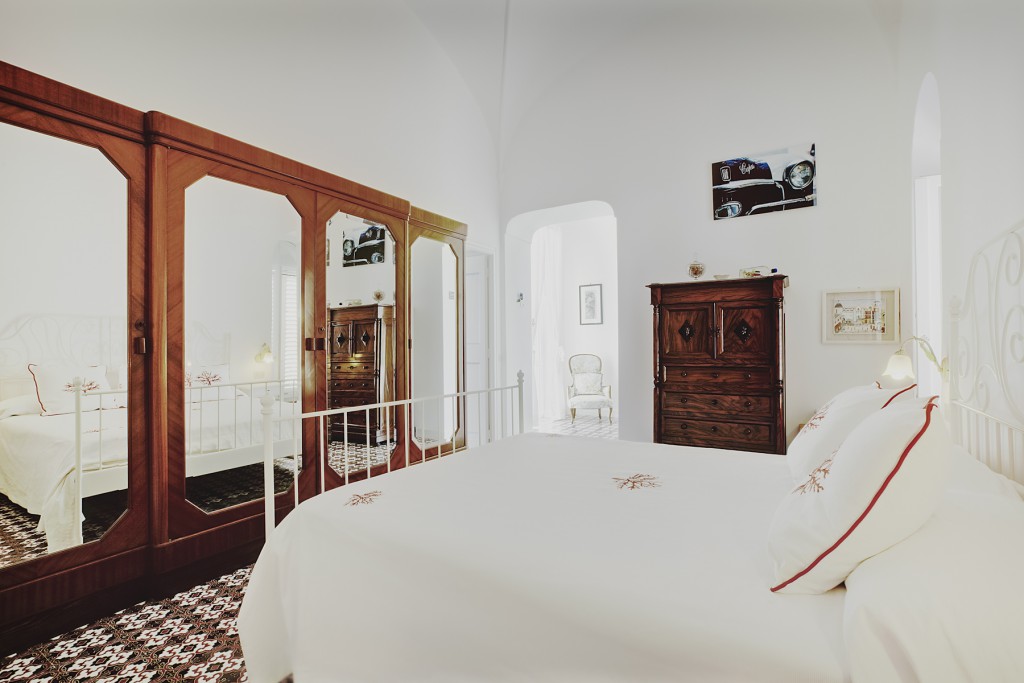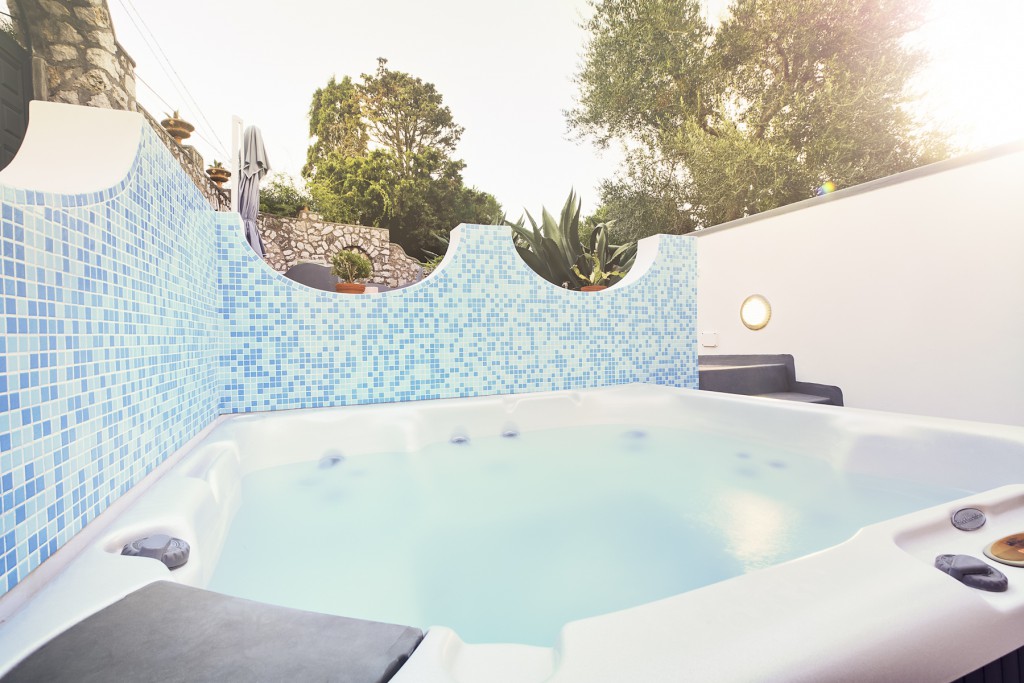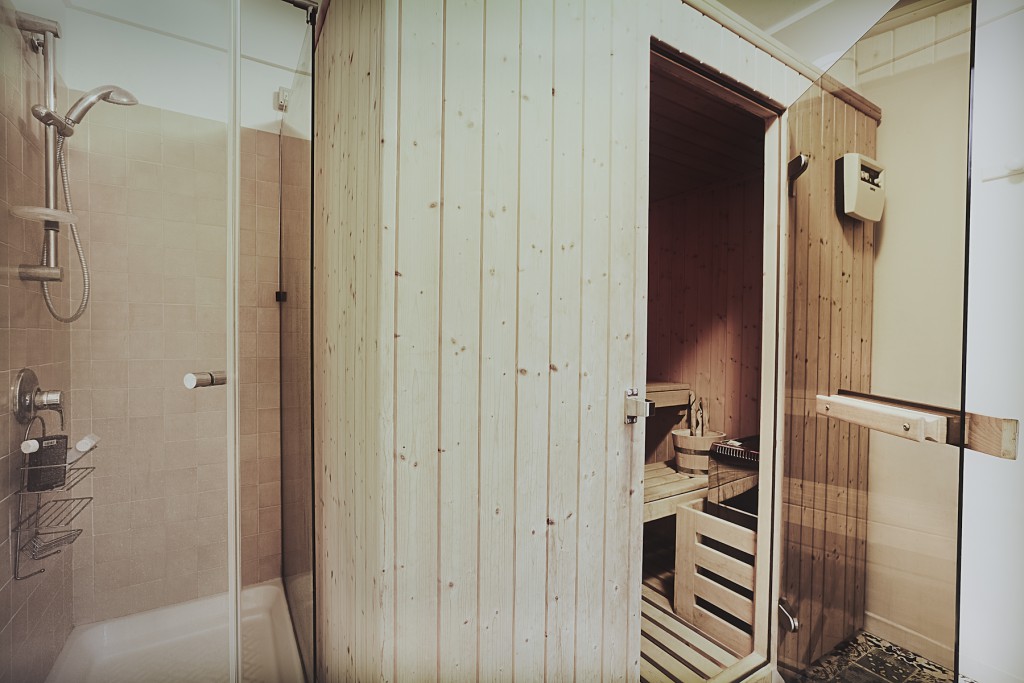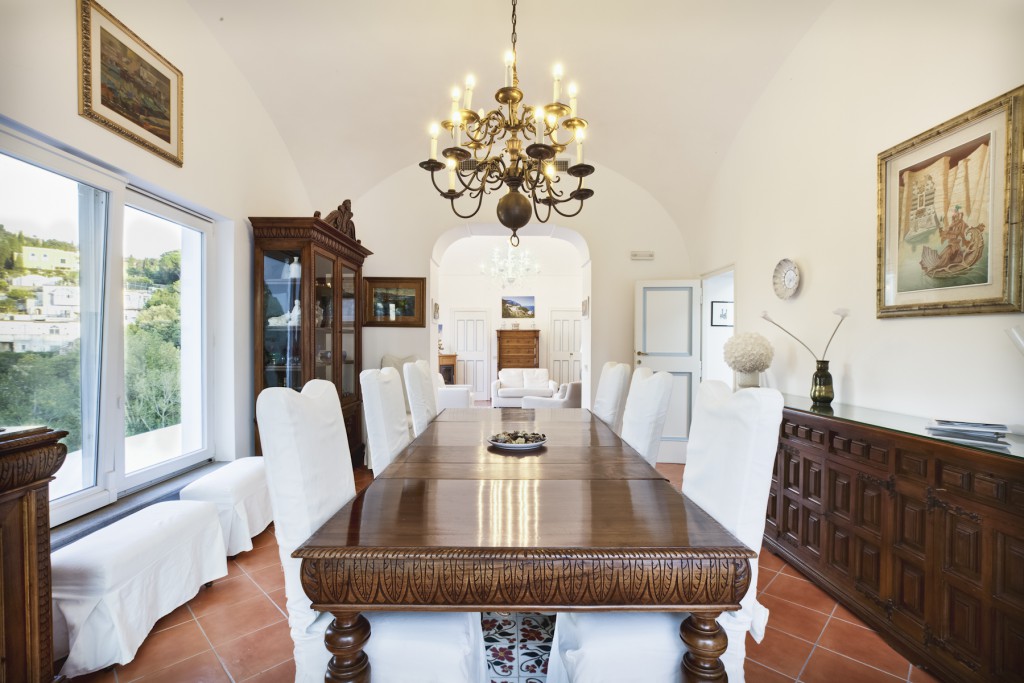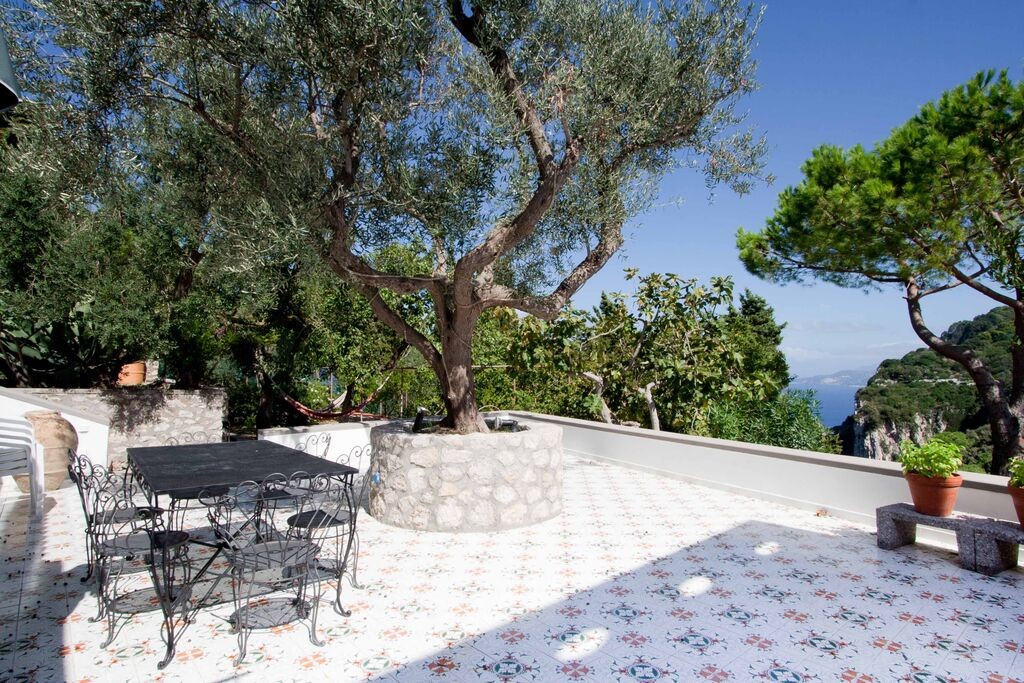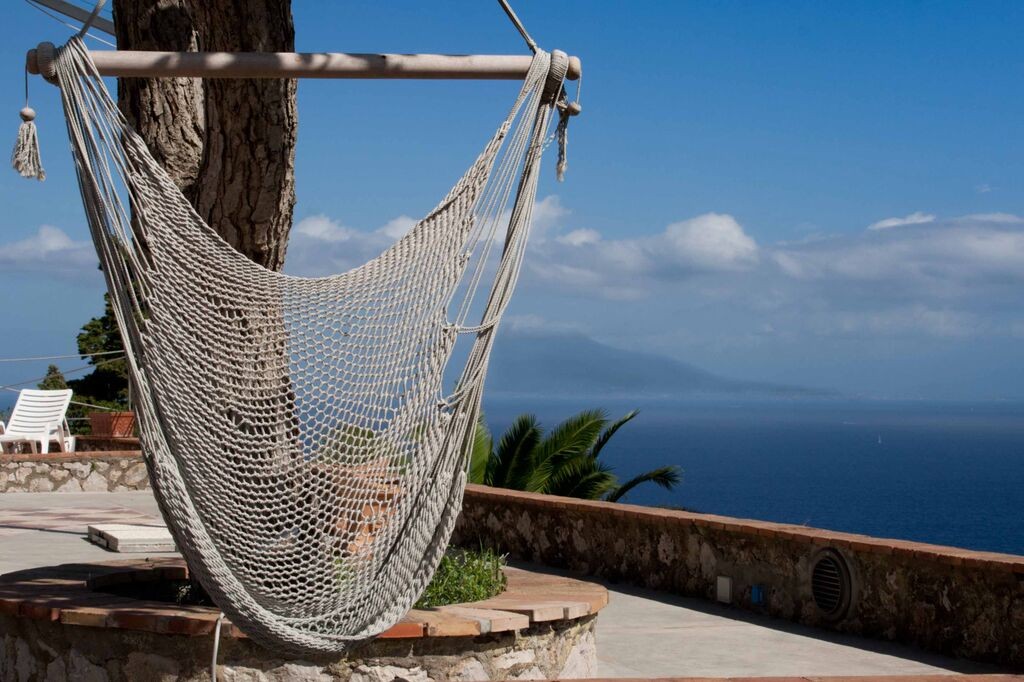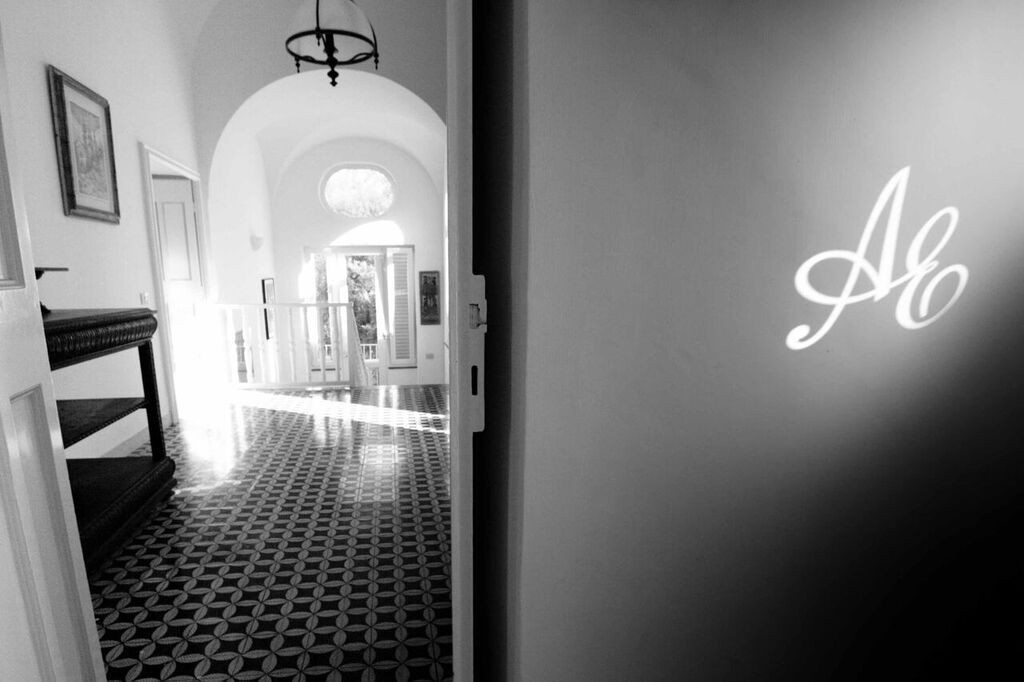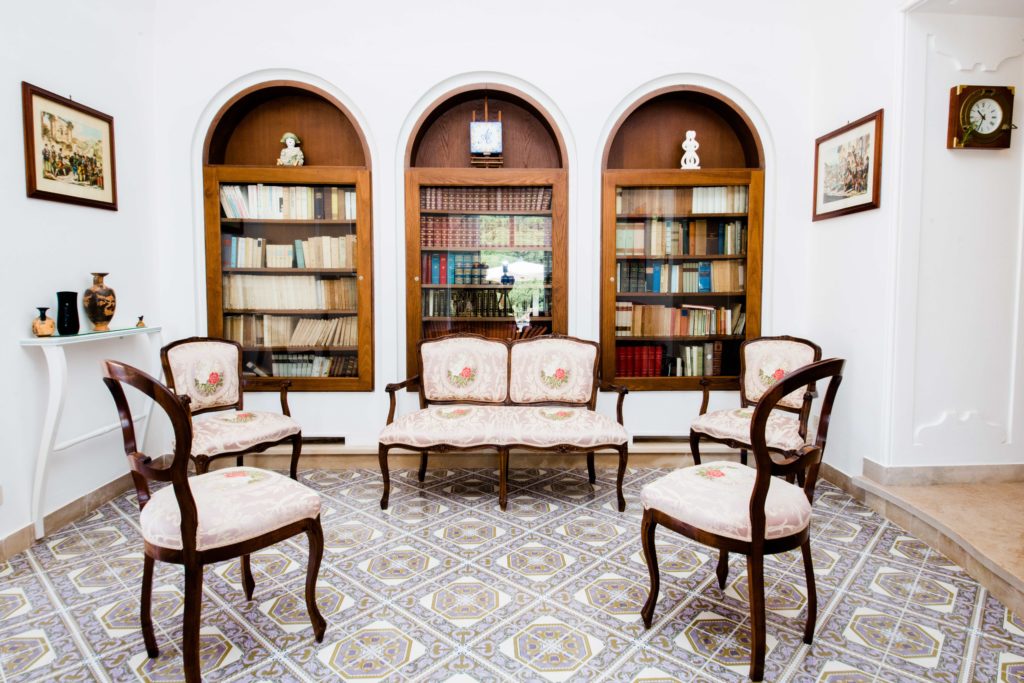 The Villa
Villa Carolina is a beautiful late 19th century residence in classic Mediterranean style; since 2014, is now a perfect charming place to spend holidays totally immersed in nature and silence, just a few minutes from the sparkling and fashionable Capri life.
A corner of paradise with a breathtaking sea view where hospitality, care and tradition make this place a unique and exclusive experience.
Recently restored, Villa Carolina has preserved its characteristic Caprese architecture without disdaining the comforts offered by modern technology, such as the infinity pool overlooking the sea, the sauna and the jacuzzi as well as a collection of thousands of art fiction books and culture that increase its charm.
Find out more
Features of Villa Carolina
Sleeping accomodation
10+4
Recreation Area
Tennis and Football tables
Swimmin pool
with changing room and restroom
Conditioned Air
in all rooms
Where we are
From the famous Piazzetta, walking along the picturesque "Via Le Botteghe", you can reach by foot Villa Carolina in about 18 minutes. Breathtaking view, little shops and streets typical of Capri will accompany you in this beautiful walk to the Villa.
---
Capri, the well-known pedestrian island
We are 18 min walking from the Piazzetta
We recommend the luggage service
Find out more